I've seen lots of portraits catching snowflakes on Pinterest.
I did a version of this last year with first grade.
But I tweaked it and love this lesson even more this year.
Students get a 9 x 12 piece of white construction paper and a circle tracer.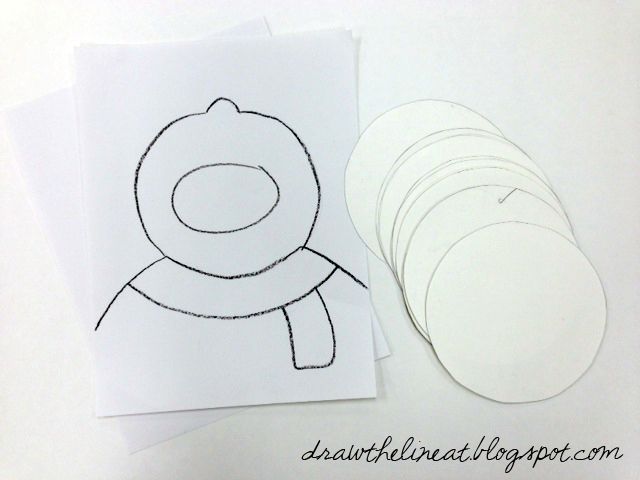 Student trace the circle with pencil.
We add a nose, mouth, shoulders, and scarf.
Then we outline everything in black crayon.
Students get black, blue, purple, and green...plus their skin color.
A great time to talk about diversity in the classroom and how each of us are different, unique, and special just the way we are.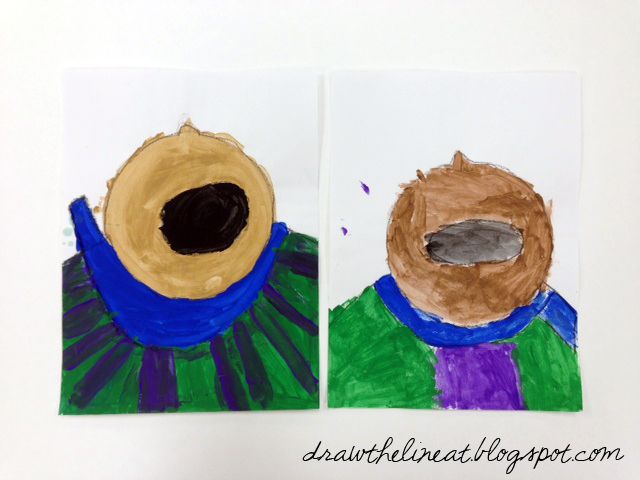 At the end of day one I read them //
Snow
// by Cynthia Rylant.
It even has a fabulous picture in it of a child catching snowflakes on their tongue.
Day Two.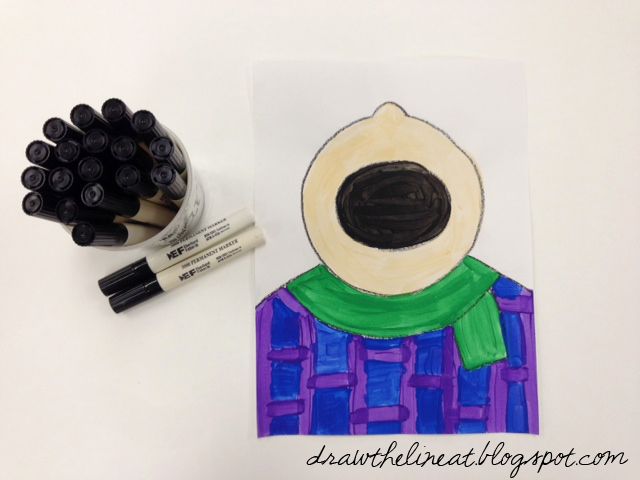 We utilize thick sharpies to outline everything we did in black crayon.
Plus we outline the design we did on our shirts.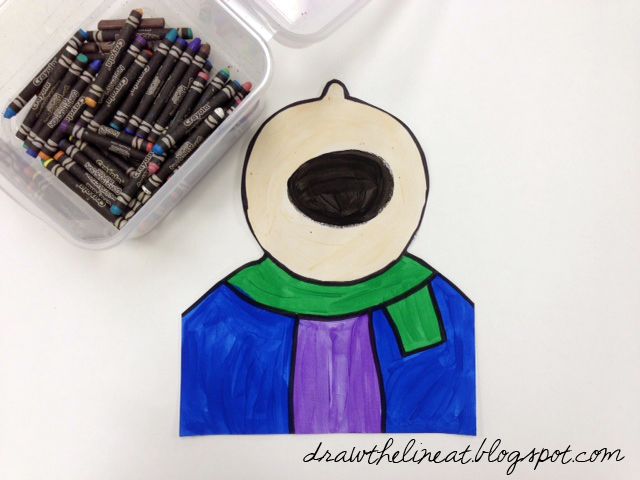 We cut out our portrait and glued it to light blue construction paper.
We used construction paper crayons to add patterns to the scarf and shirt.
We also used the crayons to add hair, teeth, tongue, and snowflakes.
I smile every time I walk by these in the hallway.