Last year I taught a lesson to my 5th graders that looked at contour lines.
Such a hard concept to learn.
But a worthwhile one.
Day 1
We looked at a PowerPoint about contour lines and watched
Then we started drawing pumpkins on watercolor paper.
Students were encouraged to draw lightly.
I taught the students some tricks to make the pumpkins look three-dimensional.
For instance:
1) Don't just stick a stem on the top. Make a dip that looks like a smile a little below the top and have your stem emerge from that dip.
2) Add some contour line the look like they are heading down the back of the pumpkin.
3) Add your vertical contour lines on the front.
After the pumpkins were drawn we used black glue to outline everything.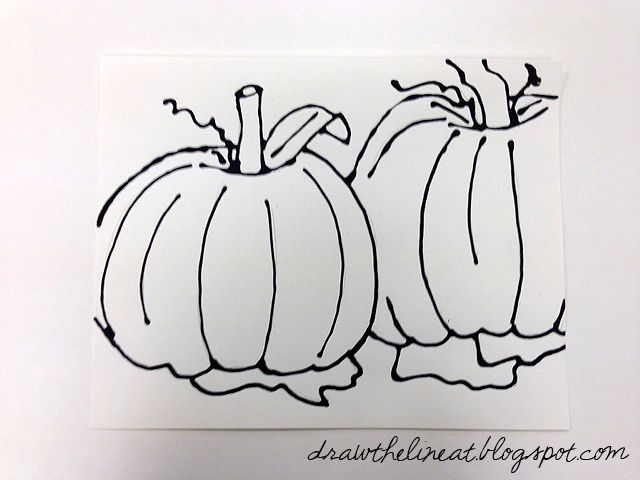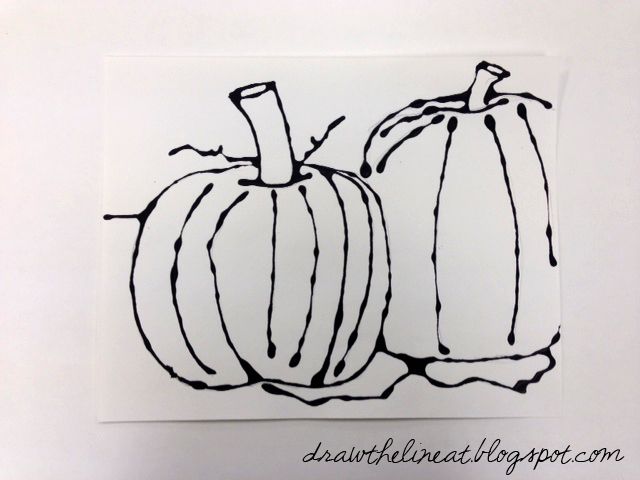 Last year we used white glue and I made the students outline the glue with a fine point sharpie.
The results were so-so.
Simply put, it was just too hard for their motor-skill level.
So if you want to bump up the difficulty of this project for middle school, I would go that route.
Day 2
The each received: red, yellow, orange, blue, green, and brown.
The students spent the class practicing their color blending.
The results were stunning.