I am currently teaching my first graders about Fauvism.
We've talked about Derain, Kandinsky, and Matisse.
In this lesson we set out to create a 3D vase in the style of Henri Matisse.
I first got inspired for this project from
originally located at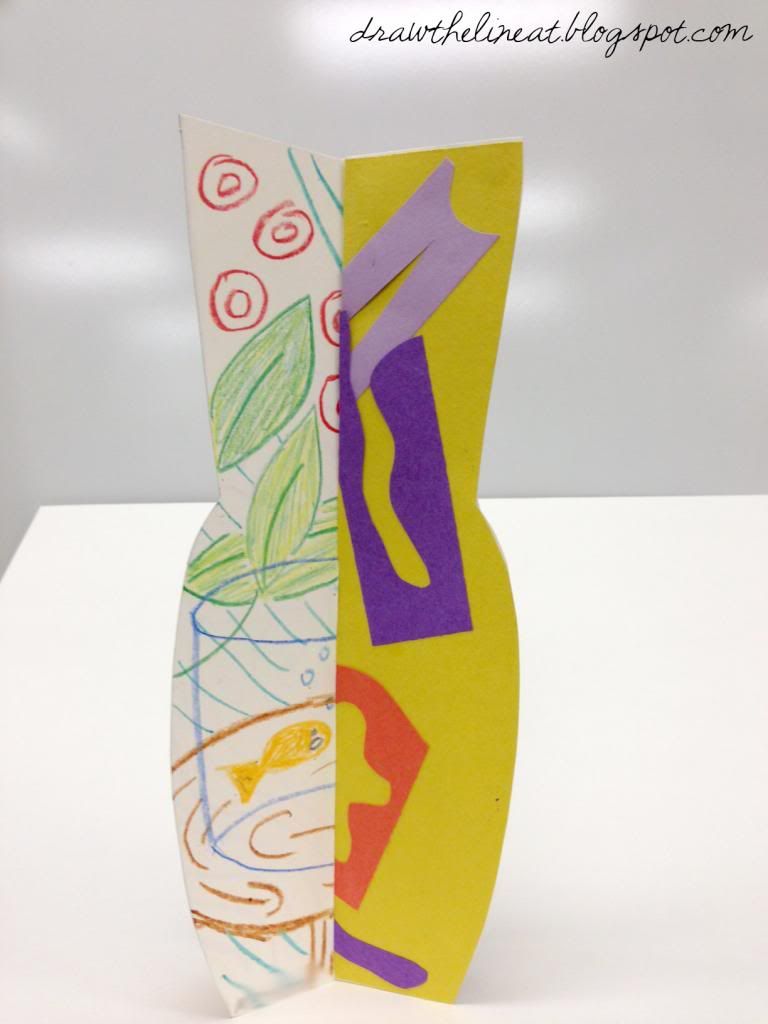 Day One.
We learned about Matisse via a PowerPoint.
Lots of good discussion to be had about patterns, goldfish, still life, and collage.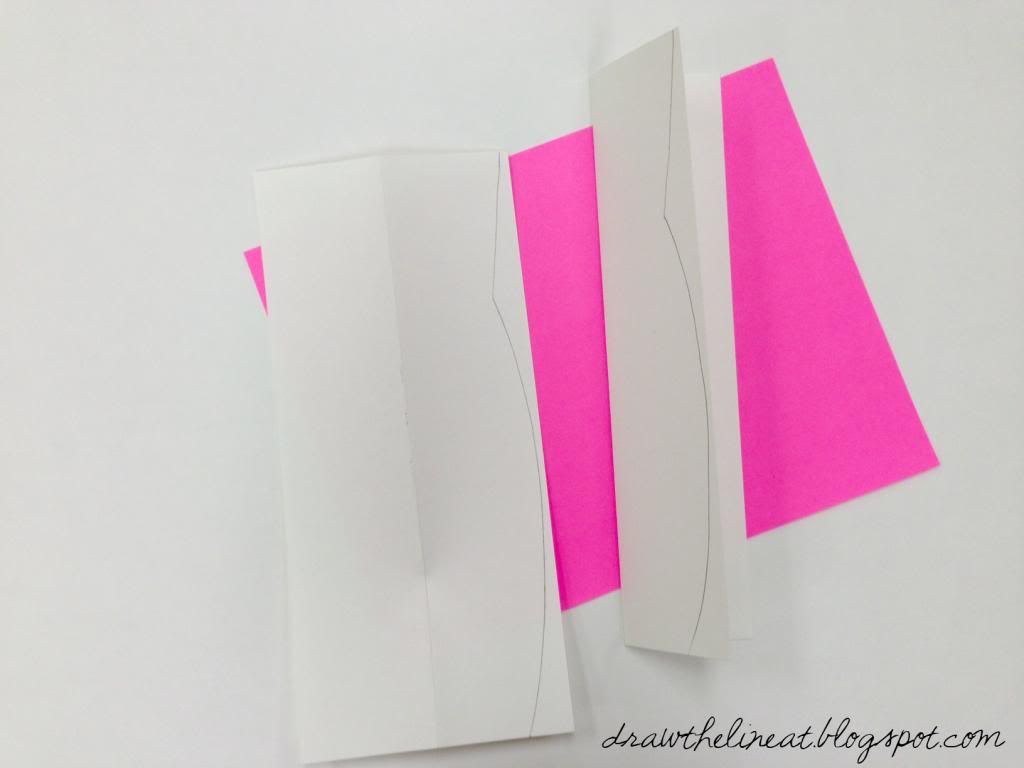 I pre-folded some 11 x 5 poster board and drew vase lines.
(This is the first real project tackling symmetry...they'll be the fold-ers and draw-ers soon).
They get two of these. One on day one. One on day two.
We cut along the lines and threw away the scraps.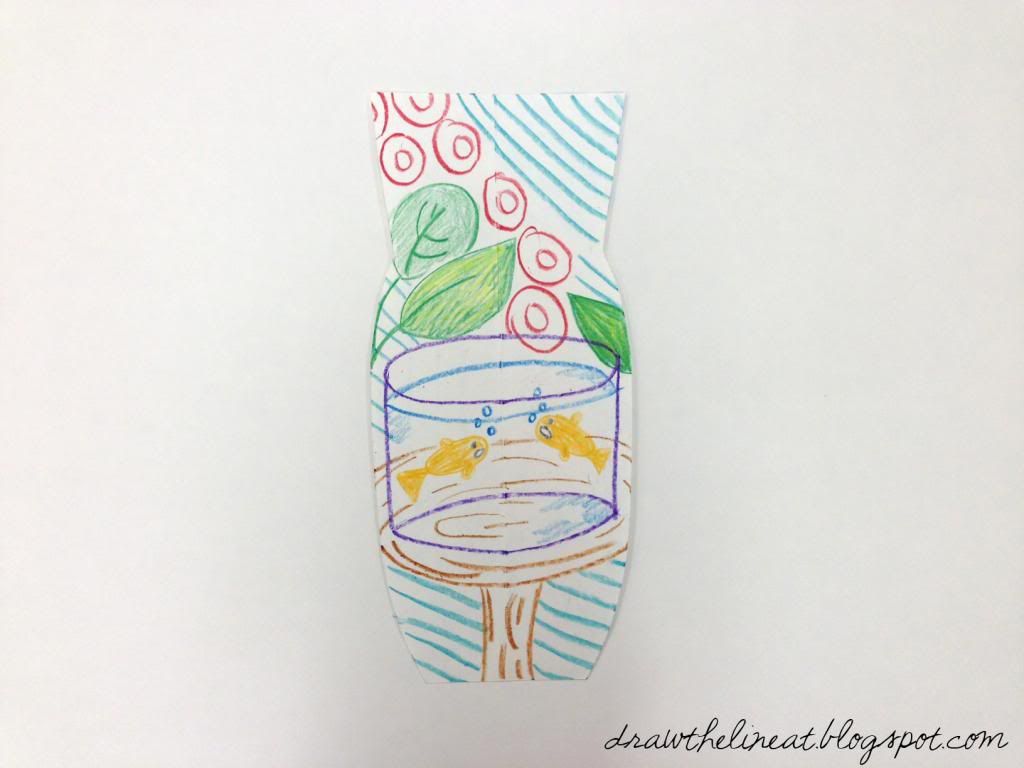 We looked at Matisse's Goldfish artwork and used that to create our own depiction of fish.
We also used patterns and plant life.
This drawing was done with construction paper crayons.
We flipped over the vase and drew lots of patterns on the back using construction paper crayons.
Day two.
We cut out another symmetrical vase from white poster board.
We traced that vase onto 11 x 5 construction paper and cut out that vase.
We glued the construction paper vase on the poster board vase.
Student got to explore cutting out organic shapes to create a collage.
We flipped it over and created more patterns on the back.
This time we used markers.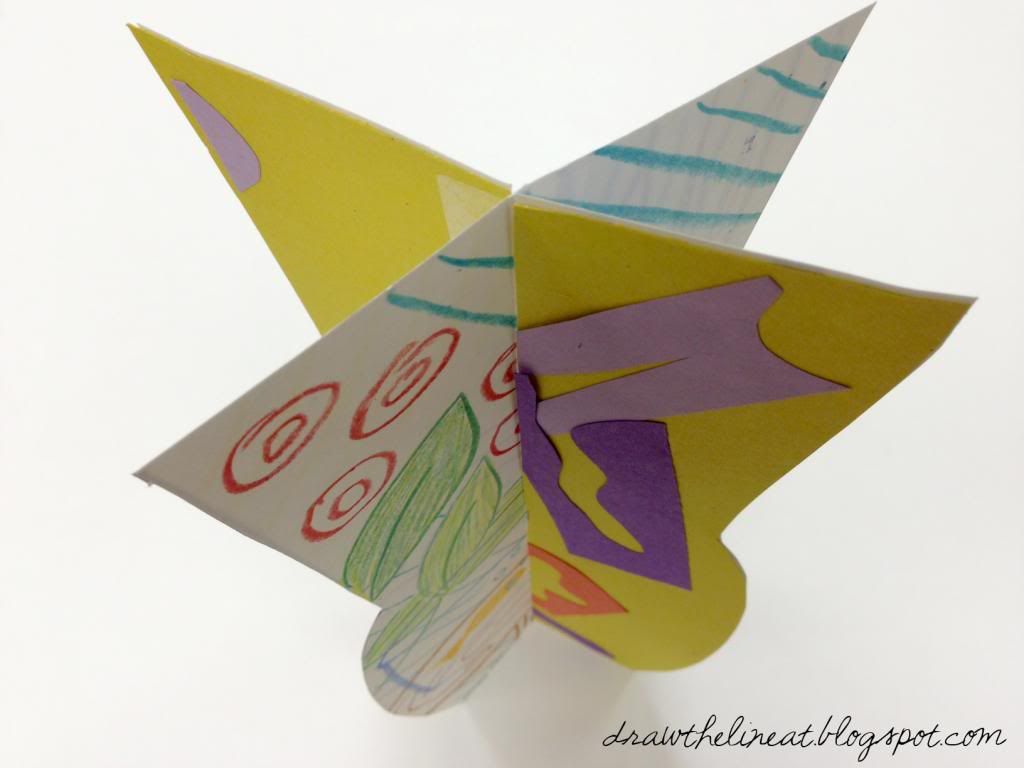 After the students were done I put the vases together.
Cut a slit in the bottom of one vase.
Cut a slit in the top of the other vase.
Bring them together.
I added a bit of tape to the middle seem on either side for extra stability.
It was a great inspiration.
The kids loved it!