Markers.
Here are the competitors today.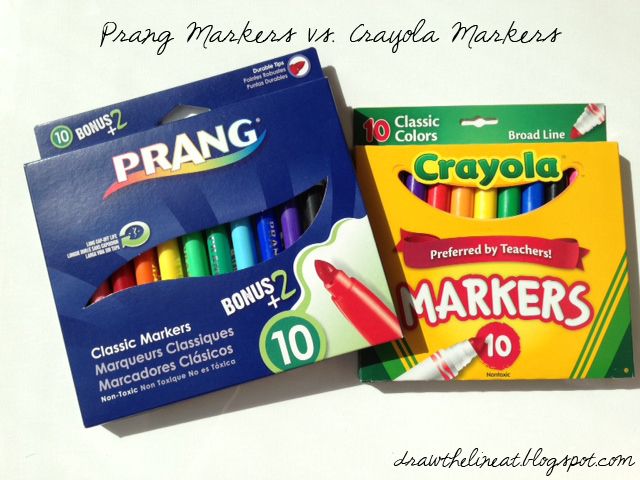 Once again,
I have never used Prang Markers before.
Crayola is usually the brand that ends up littering the aisles of Walmart in the weeks that precede school starting.
And you know, I really can't ignore a $.99 box deal.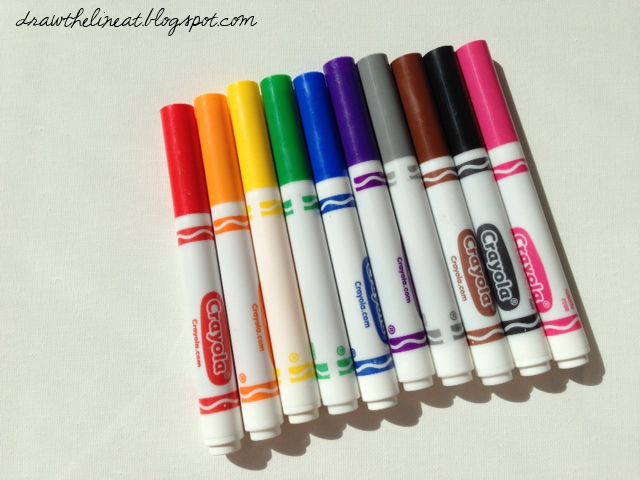 Crayola came with ten markers.
Red, Orange, Yellow, Green, Blue, Purple, Gray, Brown, Black, and Pink.
When I buy these for my classroom they usually end up lasting for about half a school year.
Generally, I mix them in with the Bold colors and Tropical.
But classic colors are a staple in my room.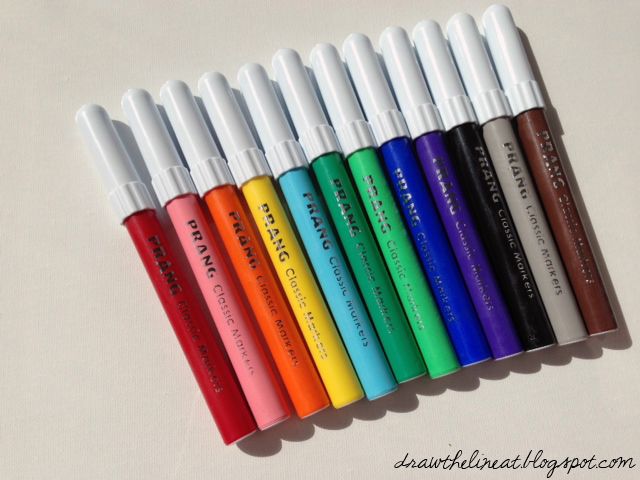 Prang came with ten markers and a bonus of two!
Red, Pink, Orange, Yellow, Light Blue, Green, Light Green, Blue, Purple, Black, Gray, Brown.
I really liked the extra two markers that accompanied this set.
Mostly because I don't think you can ever have too many color choices when it comes to art.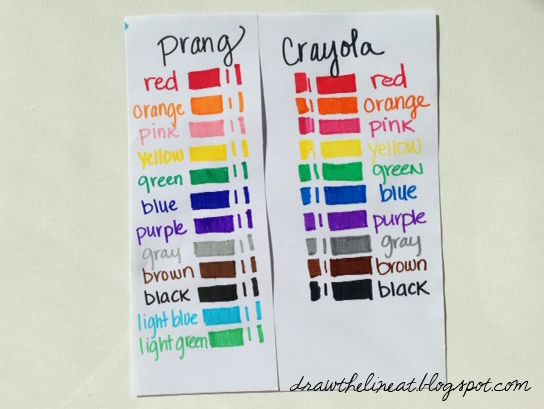 I was once again impressed by both sets of markers.
You can see that Prang's hues are a little lighter than Crayolas on some of the colors.
For the most part they were pretty similar.
Purple and Pink had the biggest difference.
Prang had a lighter pink while Crayola was darker.
Prang had a deeper purple...dare I say blue-violet. Crayola's purple seemed pretty standard.
And of course, Prang came with the two bonus colors.
Crayola's markers were easier to make a thick line.
Prang's markers seemed smoother as they were applied to the paper.
My vote.
Tie.
I would once again use both of these in my art room.
I think that the two sets together would create the ultimate color palette.
Happy school supply shopping!