Pencils.
Probably the most used product in any art room.
It got to the point where I was driven so crazy by the noise of the pencil sharpener running that I banned it till end of the day clean-up.
Now my kids just use the "Happy" and "Sad" pencil cup.
It keeps the noise level down and the smile on the art teacher.
Choosing the right type of pencils for the art room is important.
You can't just go to the dollar store and swipe the cheapest brand.
Well, you can.
But I guarantee you won't be happy.
So I set out to review two pencils.
Dixon Ticonderoga Pencils vs. Wexford Pencils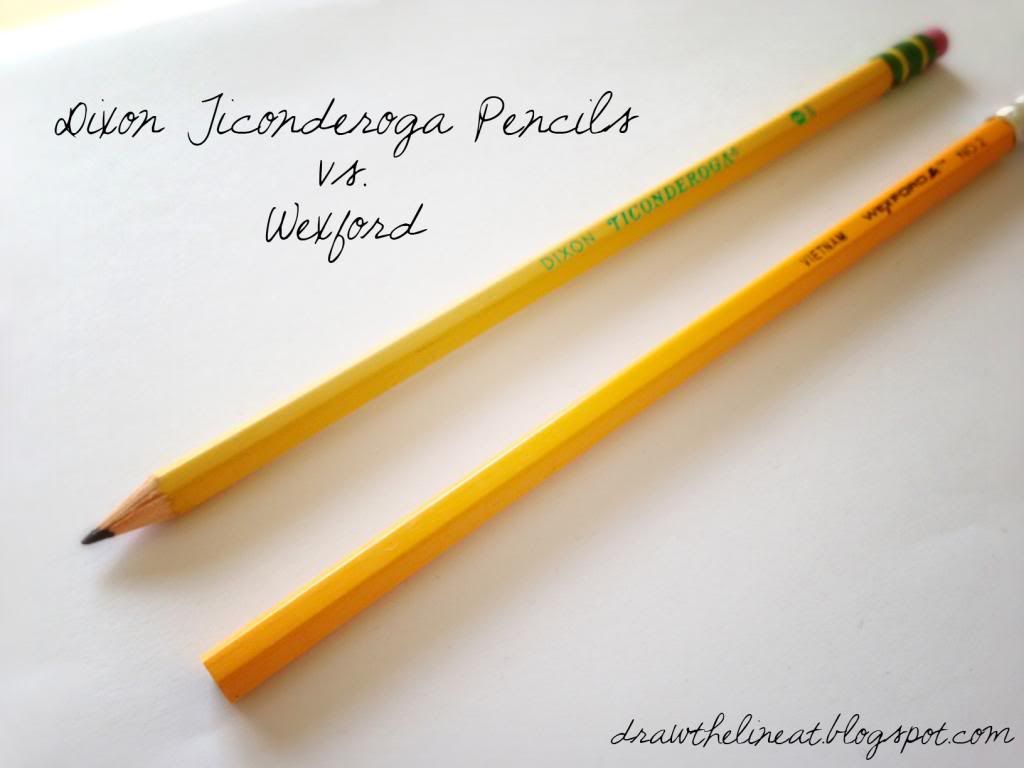 First impressions.
I was really excited because the Ticonderoga Pencils came pre-sharpened!
Hallelujah!
My next thought was...hmmm...do I even have a pencil sharpener at home for the Wexford pencils?
Thanks to my handy-dandy eyeliner sharpener the answer was a "yes!"
and the review continued.
What your average person would want to know.
Both pencils work.
Sure I had to spend a little extra time sharpening the Wexford pencils.
As you can see in the picture both pencils seem to have the same gradation of color given the pressure I was putting on them.
So, if you need a pencil just because you need a pencil, then sure, grab either one and it will do the trick.
What the art teacher would want to know.
But.
I'm an art teacher.
There is something I care much more about than if a pencil can work.
I want to know if it can erase.
I don't care how many times I tell my students to draw lightly.
I inevitably get a few kids who will dig a new Grand Canyon on their artwork and now are faced with the idea of erasing their creation.
So I put the pencils to the test.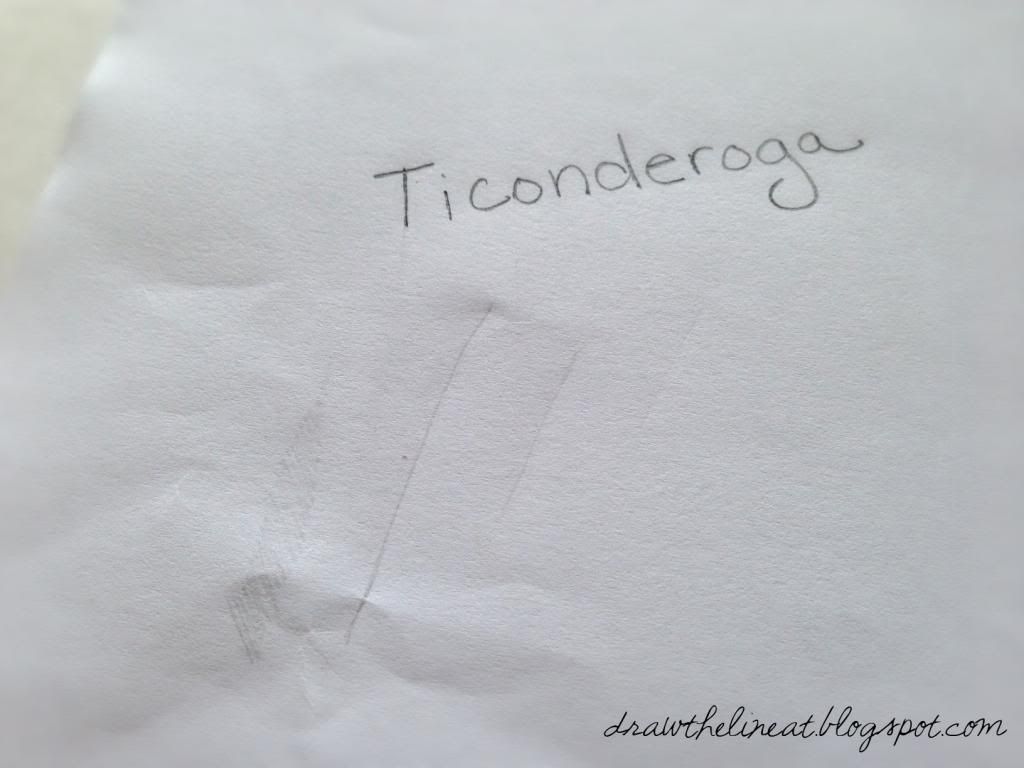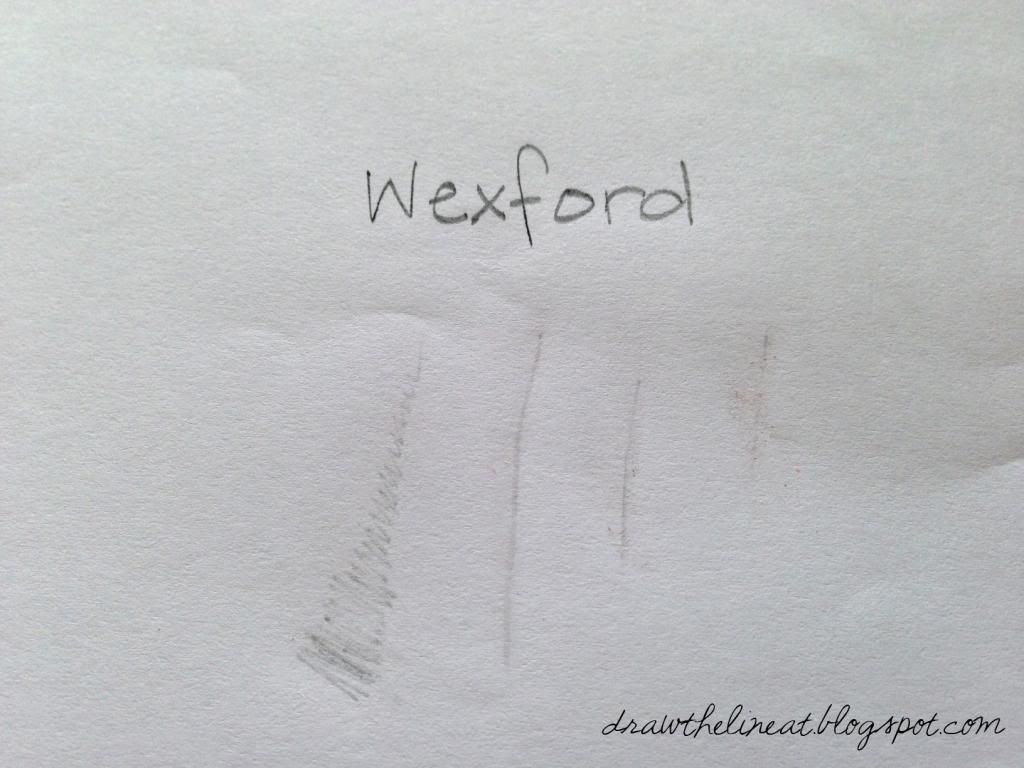 I don't know about you but that alone is enough to sell me on a pencil.
The Ticonderoga eraser was smooth when erasing.
It seemed to erase the darker areas better than the Wexford brand.
The Wexford brand also left a trail of pink behind on the areas it tried to erase.
On a personal note.
I've used Ticonderoga Pencils in my art room for the last few years.
They are not lying when they say it is "The World's Best Pencil".
I even have it on my //
Supply
// list because it is a staple in my art room.
They also sharpen incredibly well.
Rarely do the tips break off in the sharpener.
The fact that my music teacher literally begs me for any extra Ticonderoga pencils is enough to prove that art teachers aren't the only ones who can see their merit.
My vote.
Ticonderoga Dixon Pencils.
Win.
Stay tuned for more product reviews and discounts on a product.
// Note: Products were supplied by the Dixon Ticonderoga Company.
Any opinion on products is personal. I am not being compensated for my reviews //
Happy school supply shopping!