I've shared how tempera paint can easily wash off cabinet doors.
Yes, even after 9 months.
Every year I have painted something new on my cabinets doors.
//
last year
// it was a monochromatic chevron pattern.
I loved the purple so much that I had to bring it back this year.
Plus.
The cabinets are a great reference point for talking about value and monochromatic color schemes.
Tape everything off for cleaner lines.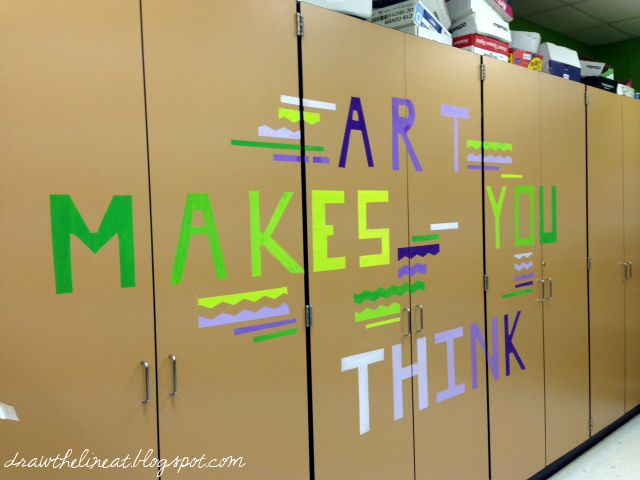 Let dry for a few hours before you take the tape off.