After nine days of sailing the sea we made it to our final destination.
Venice.
You just can't wrap your mind around a city built on water until you see it with your eyes.
It is every bit as lovely, romantic, and mysterious as you imagine.
You can get lost in the winding maze of alleys that branch out from city square.
And getting lost is a welcomed adventure in this town.
This was the perfect place to end the trip of a lifetime.
To soak up the last bit of history.
No words I can give Venice would quite do it justice.
So instead I can only rely on the words brought to mind from the photos taken there.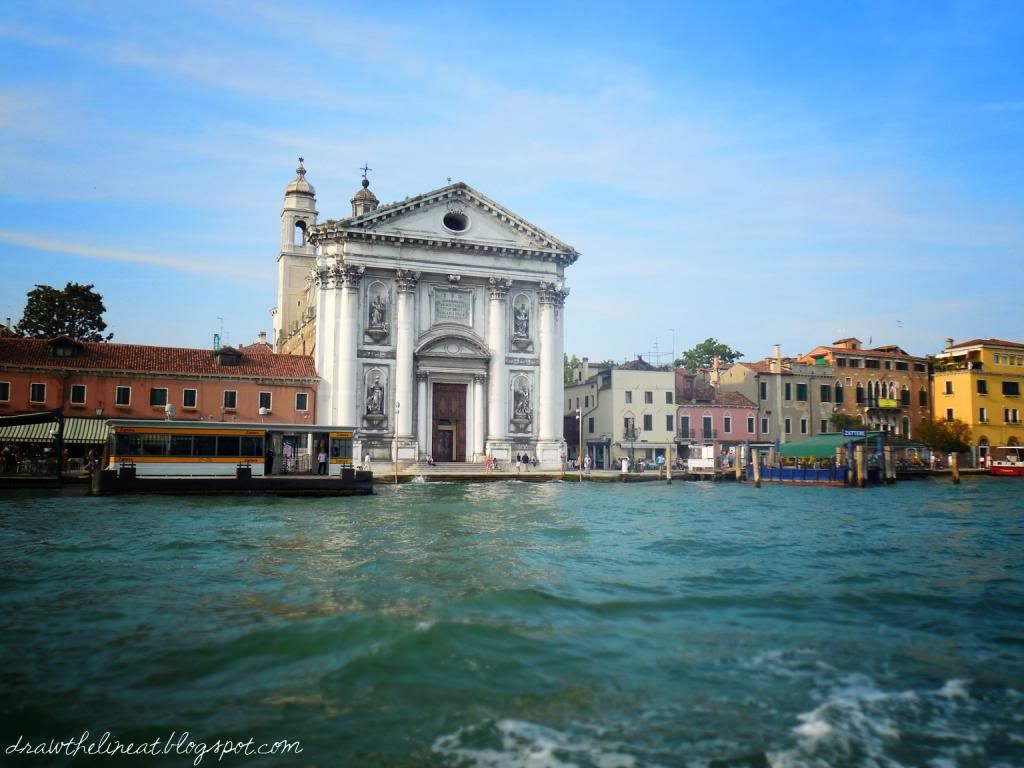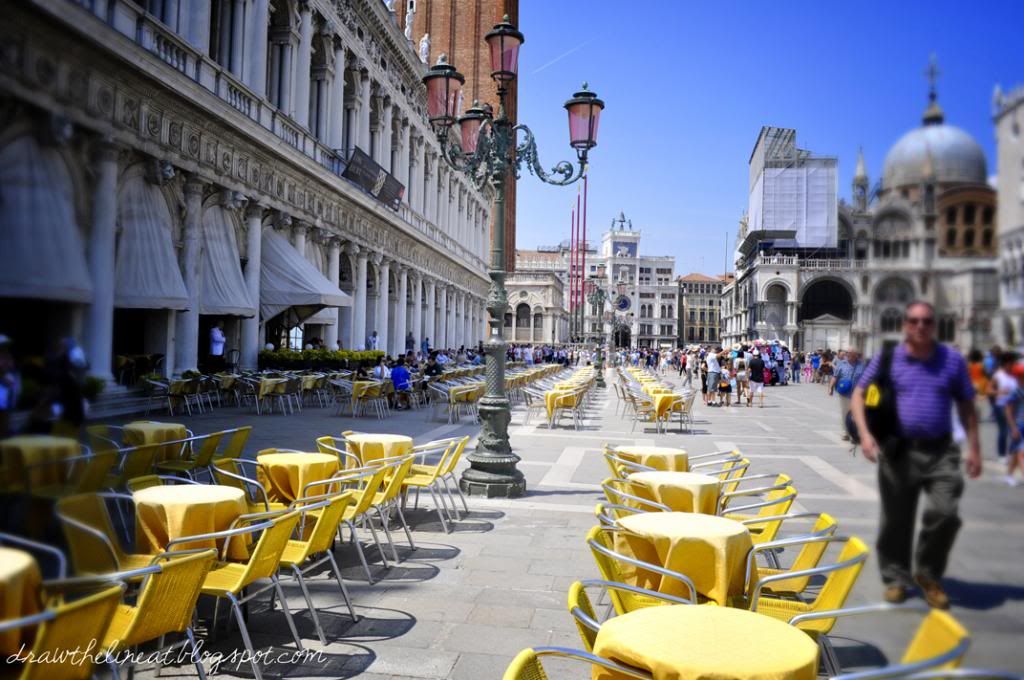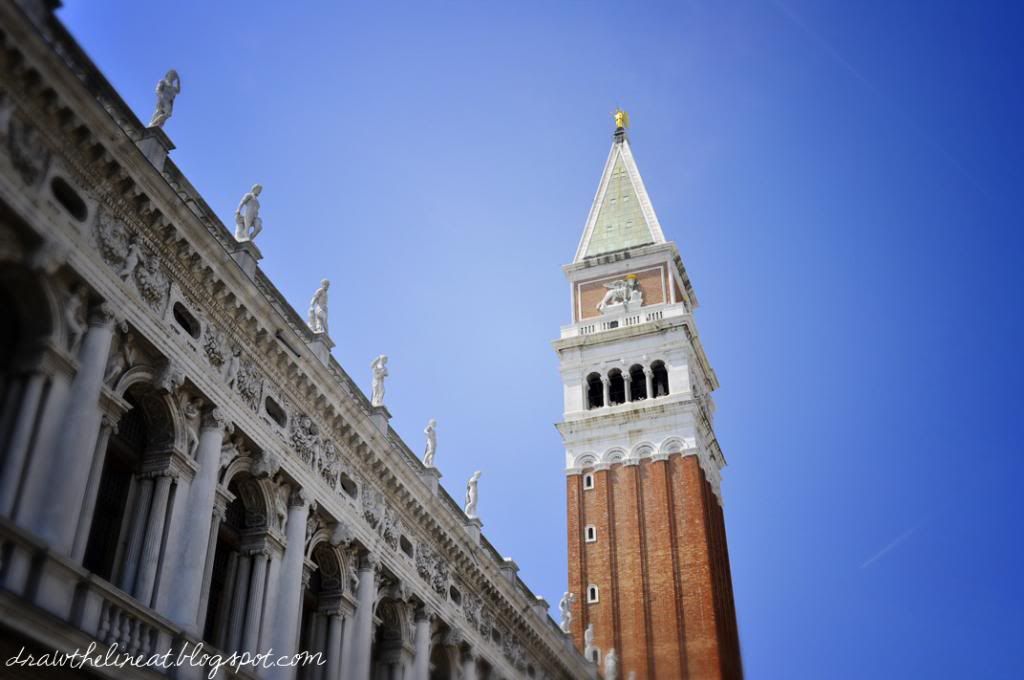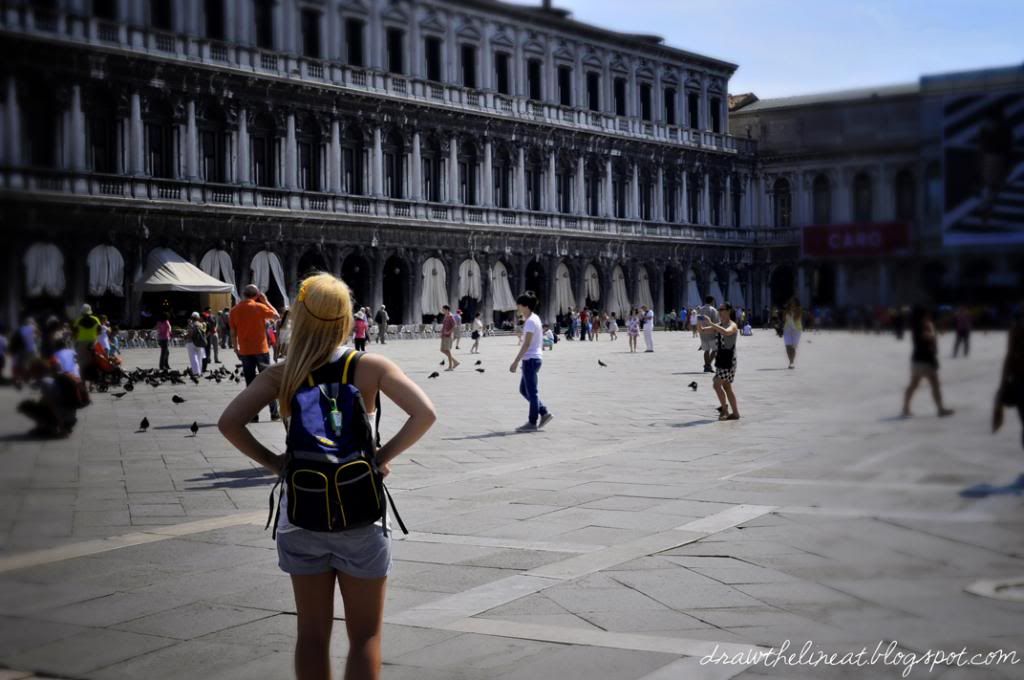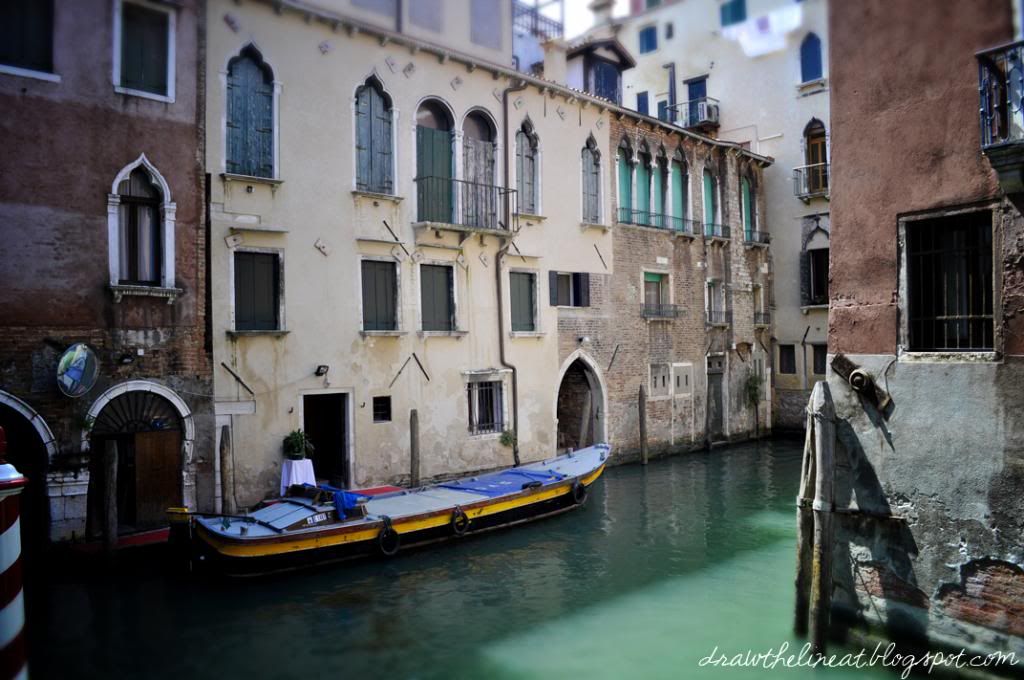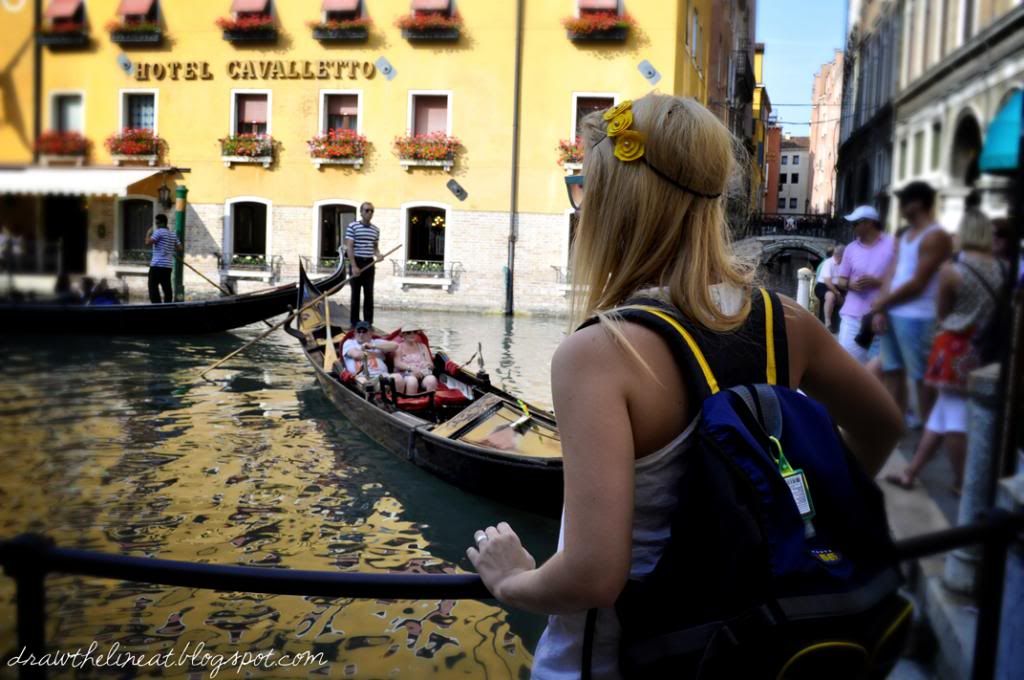 Venice taught me a few things:
- i want to quit my job and become a full-time street artist
- there is at any given time a bazillion tourists in the square
- there is something perfect about a band playing while you sip coffee in the square
- if you get too close to the canals you can fall in (oh we so saw this happen)
- don't get wifi at a shady trattoria...find a hard rock cafe
- gelato is still goood...even in Venice
- take a gondola ride
- buy something - anything - made of murano glass
- never ever EVER book a flight out of marco-polo airport...ever.