When you've never been somewhere but have only heard words and seen pictures
you tend to create your own idea of how a place looks.
Your imagination runs wild.
I've been doing this very thing with Rome.
Rome.
I'd say a good portion of my undergraduate years were spent dreaming up a Rome in my head.
Maybe it was the countless art history lectures.
Maybe it was picture after picture of the Pantheon, Colosseum, or Vatican.
So I imagined in my head what my Rome would look like.
And I was wrong.
And I am so glad I was.
Rome is better than my imagination.
Better than my best dream.
Whereas here we drive down the street and see a grocery store, a bank, some concrete sidewalks...
In Rome...
you are in the middle of an art history book.
You look down the street one direction and there is the Colosseum.
You look to your right and there are the ruins of the Roman Forum.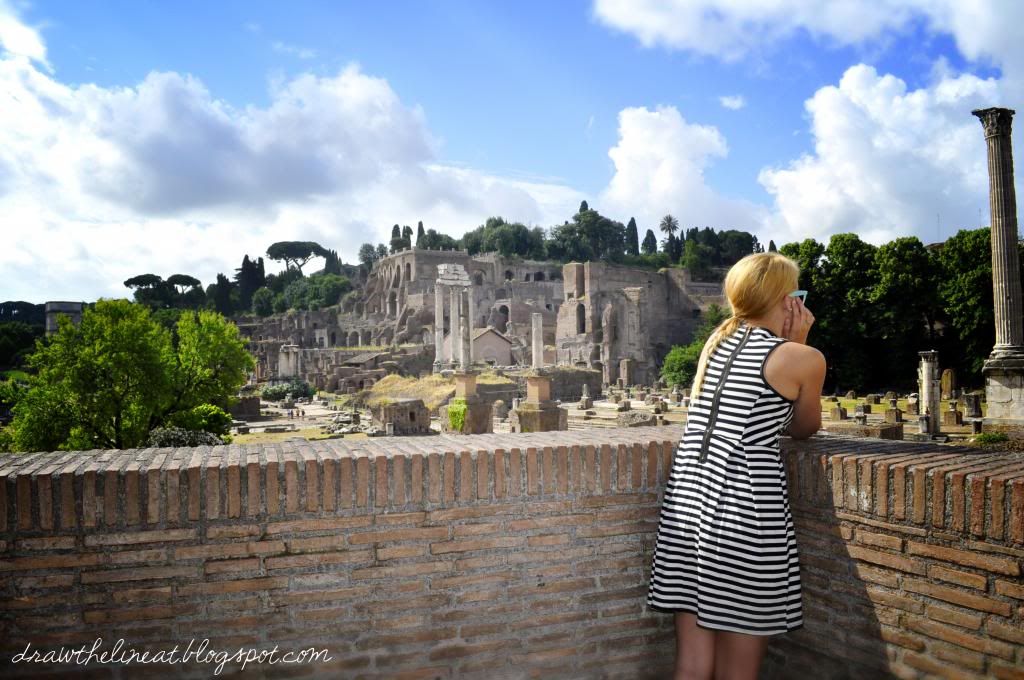 You let your feet lead you through the maze of cobblestone...
past trattorias...
past pizzerias...
Turn a corner and your breath catches in your throat as your stare at one of the most unbelievable sites.
A fountain so grand in size and beauty.
The Trevi.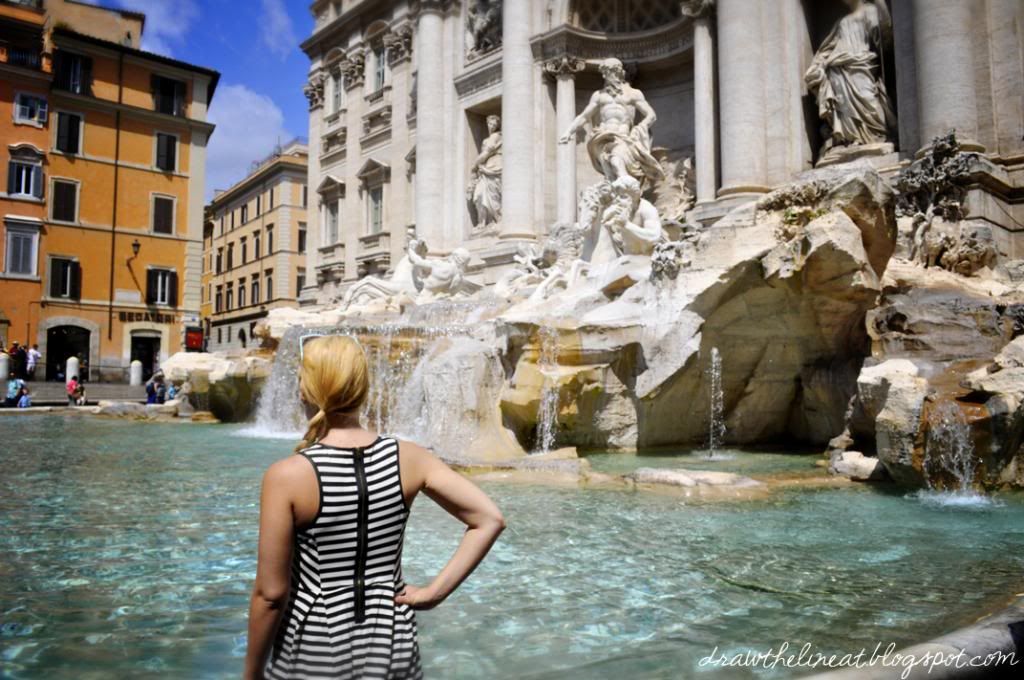 I need a week in Rome to fully soak it up.
I got about 9 hours.
But oh what a wonderful way to spend 9 hours.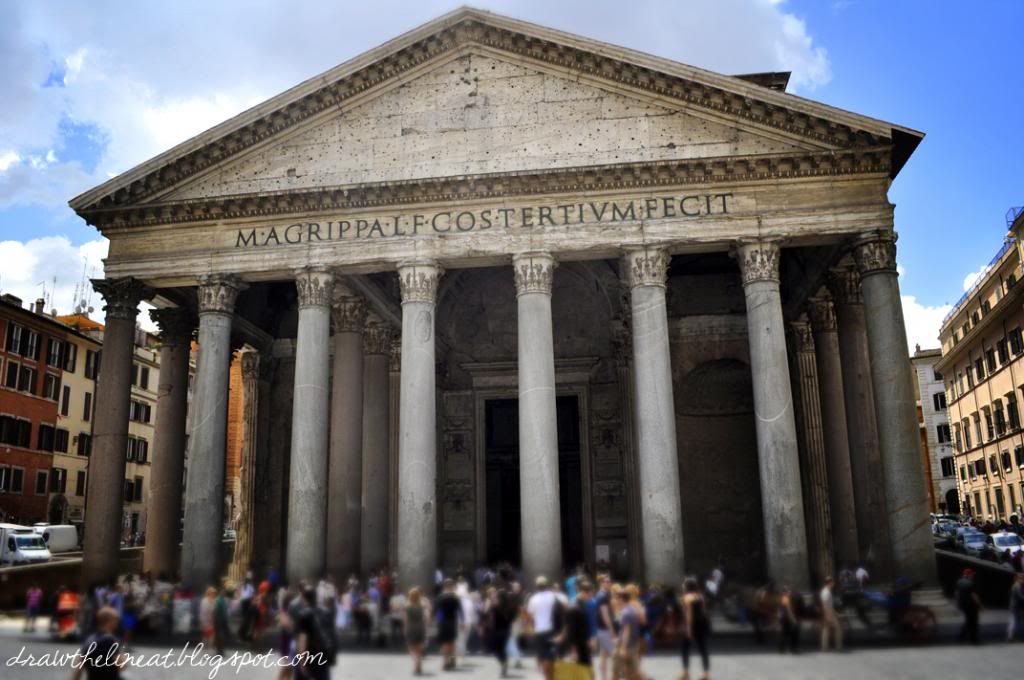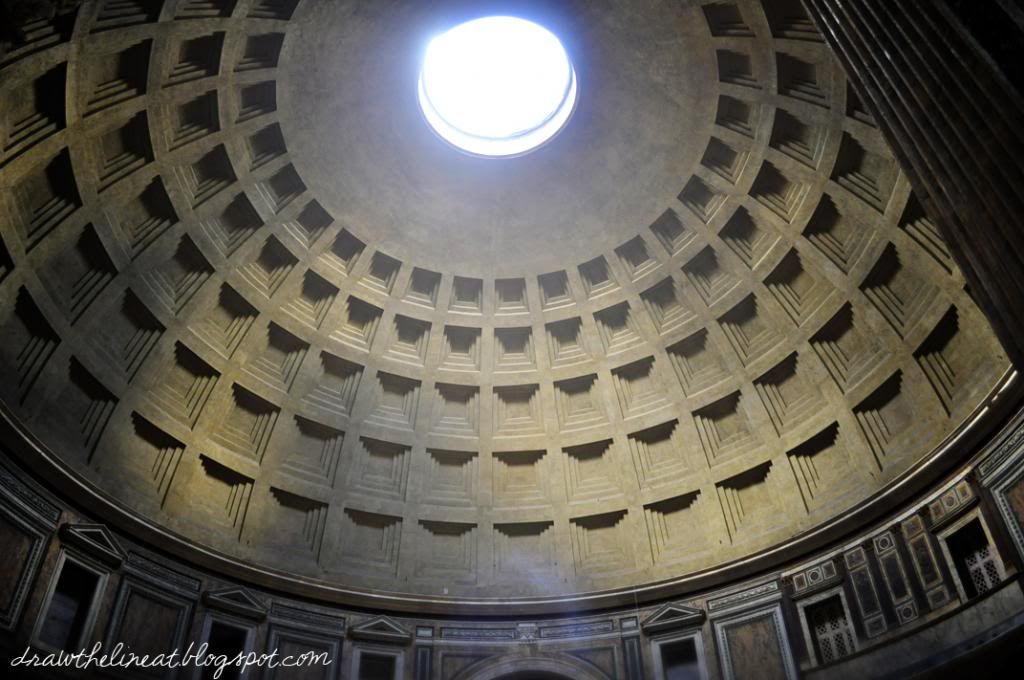 Rome taught me a few things:
- it is possible for reality to be better than your best dreams
- priests don't always give the best directions
- art history books don't do art history justice
- always rome on your own
- romans love their cats and thus I love the romans
- historical treasures are literally hidden within the city