When I originally heard that our cruise ship would be docking in Croatia I was less than thrilled.
Probably because I knew very little about this country.
Once I got past trying to figure out how to pronounce Dubrovnik...
I swallowed the inevitable dread that this was going to be a "throw away" port and went along with the plans.
I have never been so wrong about a place in my entire life.
Dare I say I loved Croatia more than
Sicily?
More than Rome?
Gosh it sure seems like it.
And that is saying something.
Snuggled along the Adriatic sea we docked in Dubrovnik.
When I finally made it to the top of the ship I couldn't believe how far my imagination had originally led me astray.
Nothing about this place was "throw away".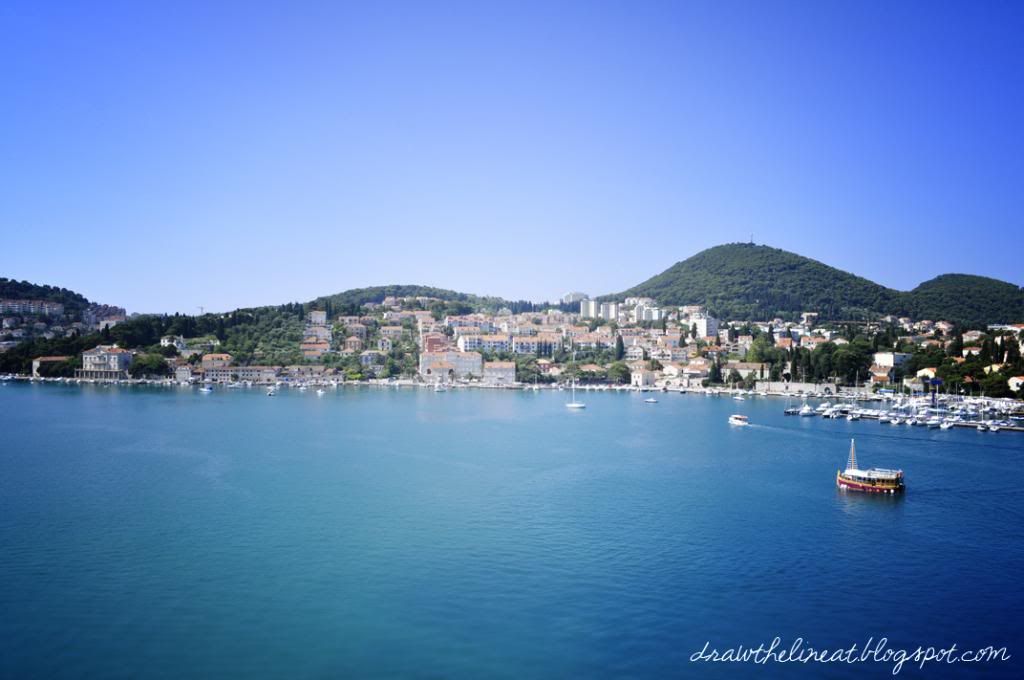 Something about this port reminded me of St. Thomas without the electrifying multicolored houses.
But it also reminded me of a scene out of a James Bond movie.
It didn't really matter what Dubrovnik reminded me of.
I just knew I wanted to stay.
However many hours we were going to be there would not be enough.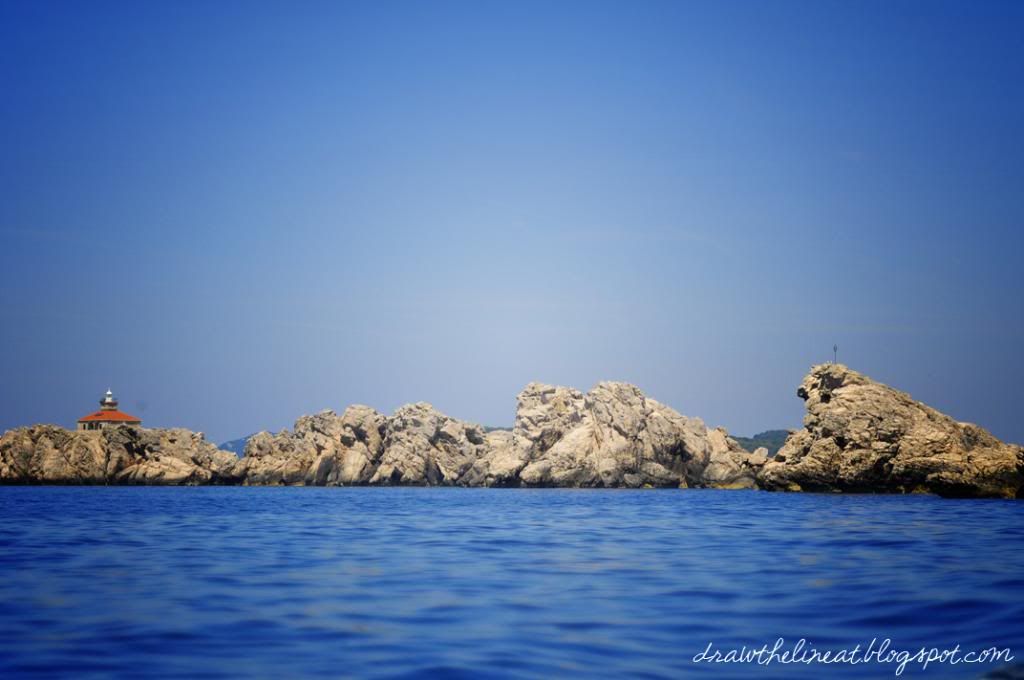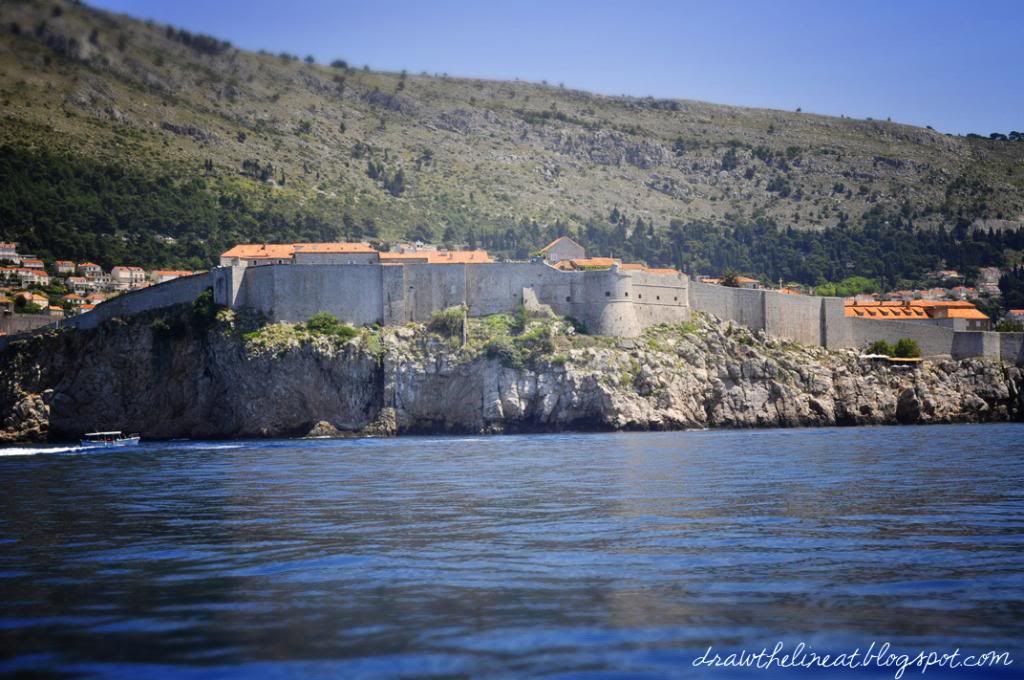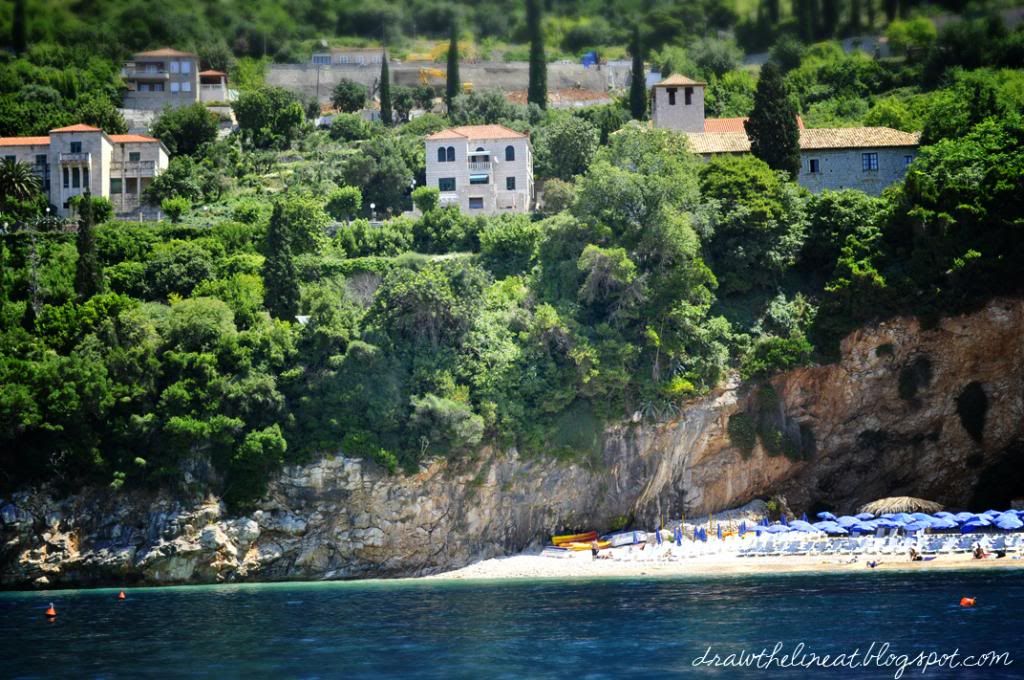 We boarded a much smaller boat which tugged us slowly around the shoreline.
The pace was nice.
Everywhere you looked there was something beautiful.
A light house here.
A small chapel nestled in the hill there.
The old city of Dubrovnik resting on a rocky cliff greeting the ocean-goers.
My face couldn't help but to react in shock when it finally saw our destination.
You know those travel magazines that you gawk at in the grocery line?
The ones with the beach and the sand and the water so perfectly clear...?
Ya.
Places like that really exist.
But they are a hundred times better in real life.
We got dropped off at our beach.
I have never in my life seen water do what it did here.
From clear to light blue to turquoise to sky blue to deep blue.
There is no Photoshop funny business happening here.
This is real.
We baked in the sun
and
dipped in the cold, refreshing waters.
The lunch menu prepared for us on clean white dishes...
grilled chicken
baked zucchini
lettuce & vinaigrette
warm bread
croatian wine
I was in absolute paradise.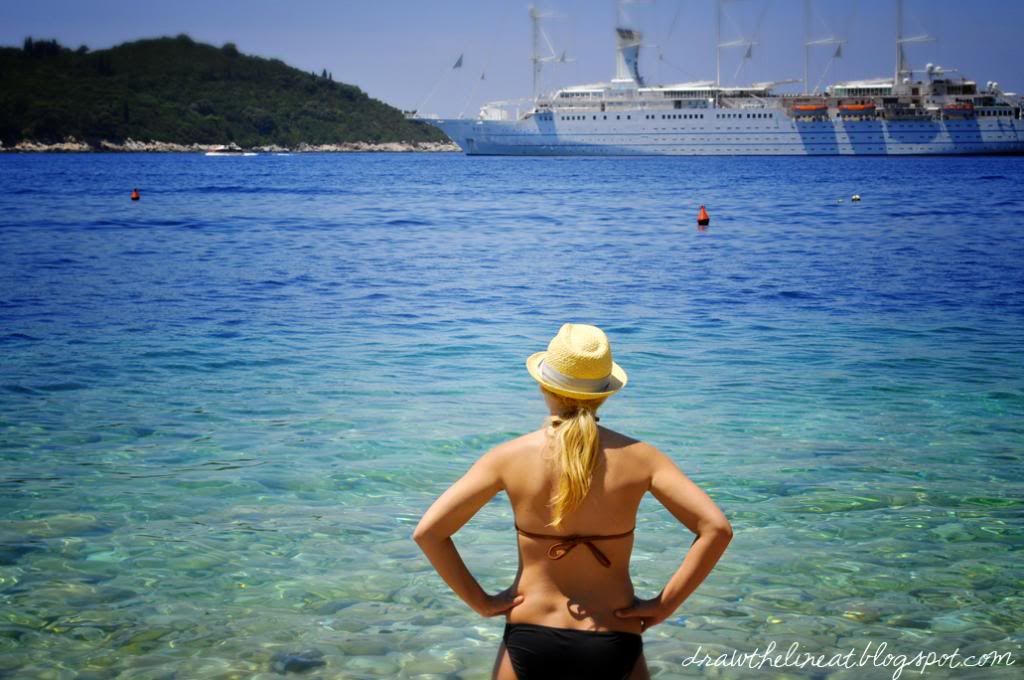 Croatia taught me a few things:
- there are more tints and shades of blue than this art teacher originally dreamed up
- you can absolutely not judge any destination by what you think you know about it
- i am going back