My most popular blog post happens to be about //
Pinterest and Lesson Planning
//.
Recently, I've been getting some comments that the new layout on Pinterest is causing some issues with printing pins.
After much hair pulling and scowling I've come up with a new way to print.
Although I will warn you it is:
1) annoying
2) not nearly as convenient as it once was
But my hope is that one day Pinterest will get it together and solve this problem.
Wanna help the cause?
You should go "me too" //
this comment
// to hopefully speed Pinterest along in getting a printing function.
Anyway...
The most annoying best way to print your pins...
Step 1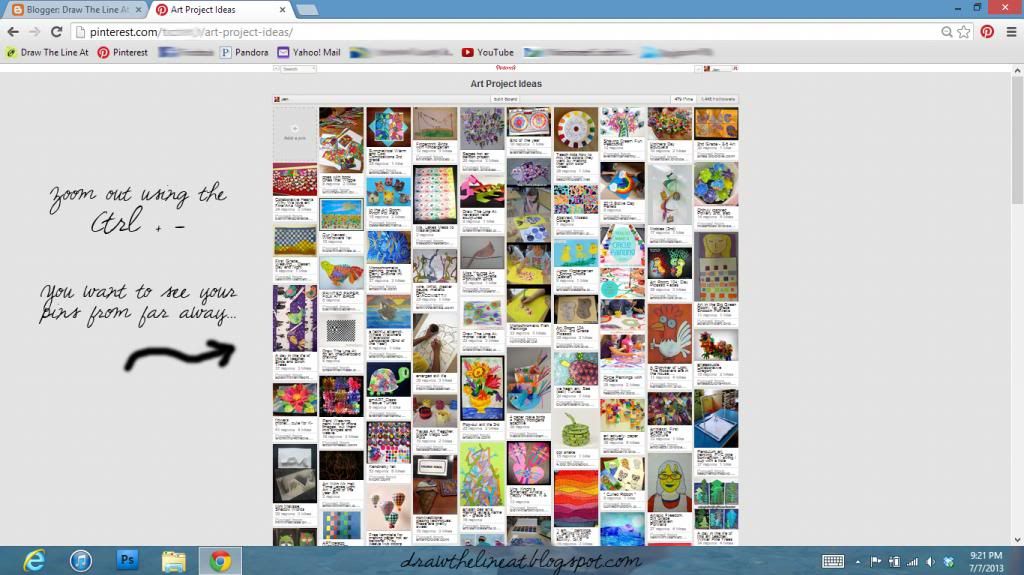 Zoom out as far as you can on your board.
To do this on a PC you hit the CTRL and - buttons together.
It should look something like the above picture.
Scroll all the way to the bottom of the board to make sure you can see all your pins!
Then scroll back up to the top.
Step 2
Right-click on one of the side margins and select the "print" option.
This will bring up the print dialog which looks something like this: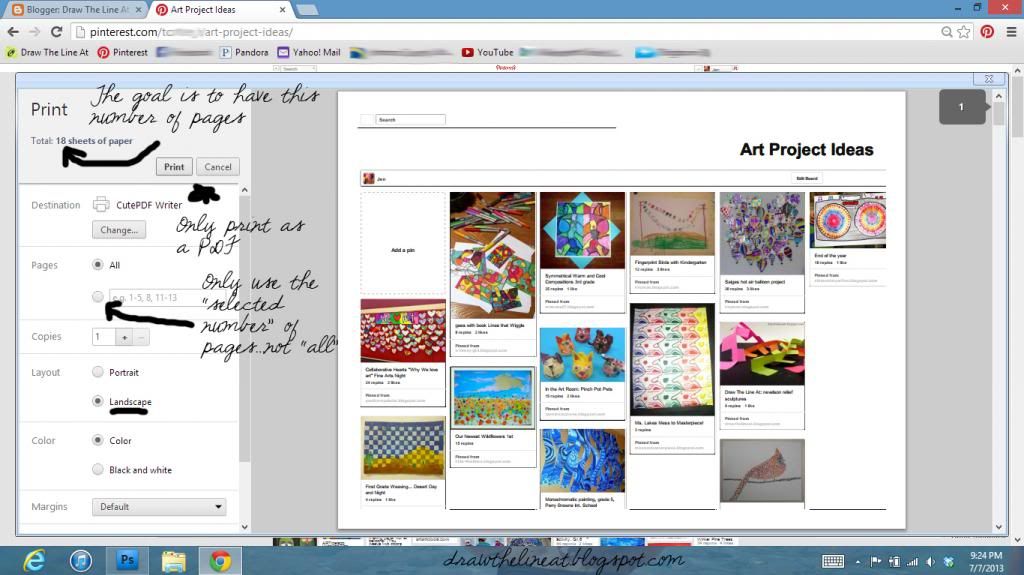 Analyze the information.
Mine said I would have 18 pages of pins.
BUT.
If you scroll through them all, you will notice, the pins disappear after a few pages.
ARGH.
Hence this tutorial.
I know that in the end, I need to have 18 pages.
So I scroll through and on this particular one my pins end up vanishing around page 6.
So instead of printing all 18 pages,
I selected pages 1-6.
I also want to print it as a PDF.
Don't know how to do that?
Install it for free //
here
//.
Print on landscape mode.
A dialog box will pop up after you hit print and you can save your PDF to your computer.
Now...
How to get the rest of the pins...
Step 3
Look and see what was one of the last pins to appear in the print dialog.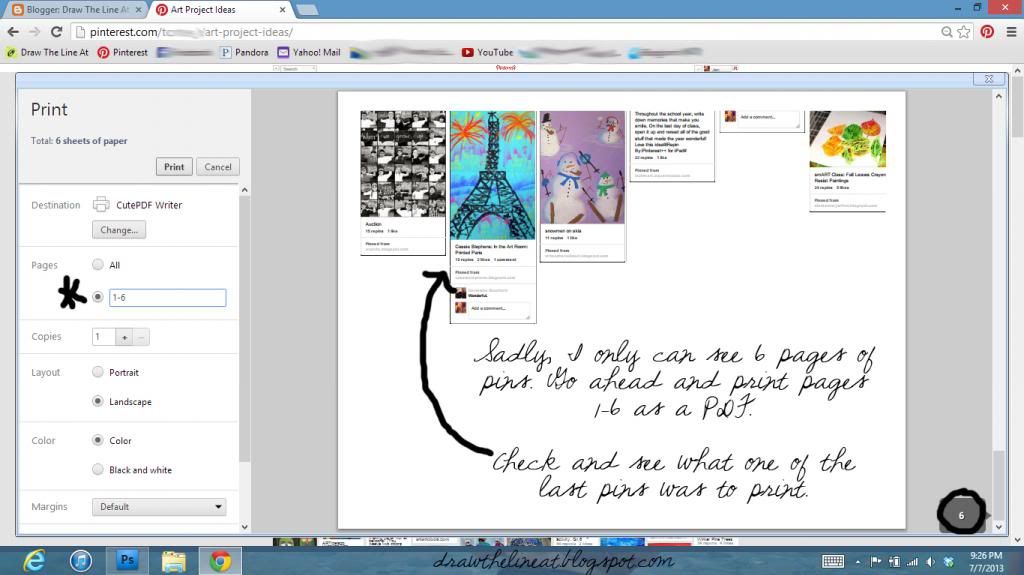 Mine happened to be this Eiffel tower project.
So when I return to the board I need to scroll down and search for that pin.
I made sure that pin was near the top of the screen and then started the printing process again.
This time my pages 1-6 and 11-18 were pretty much blank.
So I selected pages 6-10 where the pins were appearing and printed another PDF.
I continued this same process till I finally got to page 18.
Sure.
There are some pins that overlap from one PDF to the next.
Sure.
It is annoying that I have to have 4 PDFs of the same board.
But.
Until Pinterest fixes this issue, this is our best bet.
Hopefully that helps!
Happy Pinning!