Everyone should travel.
It's really as simple as that.
The world we live in is full of different.
Different from the familiar.
From what you know.
Different good. Different bad.
Experiencing the different is what make life worth living.
Seeing that, yes, the sun really does rise when you're a thousand miles away from your home.
Knowing that there really are flavors your mouth has been waiting to taste your whole life.
Feeling the age, the history, the beauty of a place with your hands and not just your eyes.
Smelling the sweet fragrance of olive oil, crispy baguettes, and wine as it fills the streets.
Different is simply that...
different.
As I lay here all tangled in my bed covers while jet lag continues to plague my sleeping pattern,
I think back to the week and half of different I just experienced.
Four countries.
Eight cities.
A lifetime of memories.
For the better part of my life I've been declaring that my dream vacation would place me in the center of my college art history books.
Europe.
The mediterranean specifically.
That dream became reality as I boarded a cruise ship two weeks ago and set sail on the adventure of a lifetime.
Everyone should travel...
but every art teacher should travel to Europe.
After setting sail from the port of Barcelona, Spain...
we headed for France.
Marseilles, France.
Marseilles taught me of a few things:
- sometimes the way we imagine books (specifically the Count of Monte Cristo in this case) in our head actually do exist in reality
- i want my life filled with fresh cut flowers whenever possible
- not all of france is speckled with steep blue roofs
- it's entirely possible for a language to literally sweep you into some romantic daydream simply by it being spoken
- coffee really does taste better here
- it is every bit as romantic and beautiful as we Americans have stereotyped it to be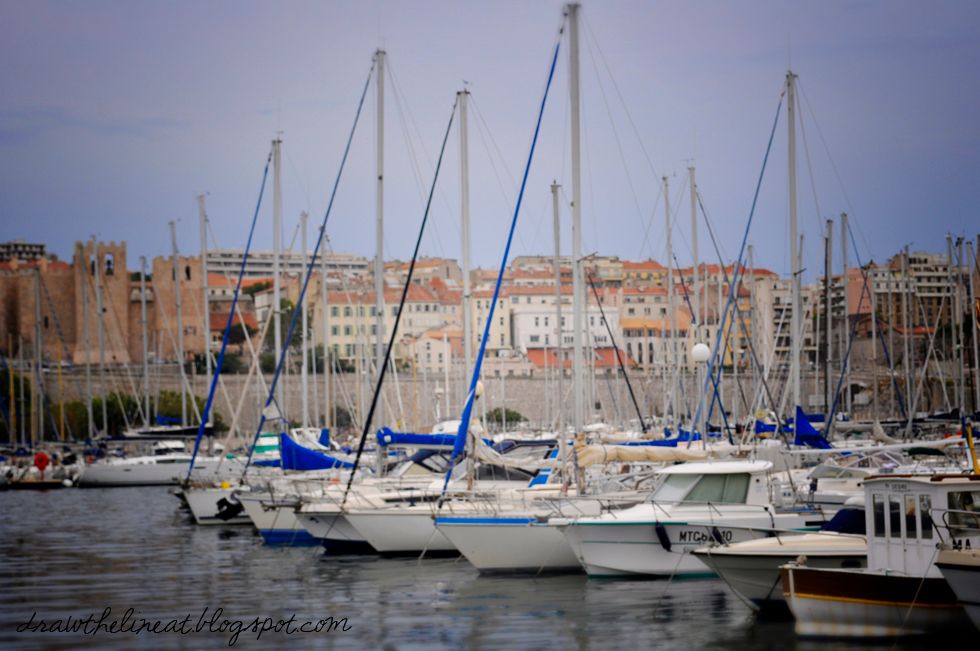 next stop...
Italy...