Last August I showed you all what my Facebook bulletin board looked like in my classroom.
Every month I changed the artist profile to add a little variety.
I tried to center lessons for that month around the artist, movement, or techniques.
I was amazed at how the students utilized the board for information.
Browse through and add a new friend.
Andy Warhol.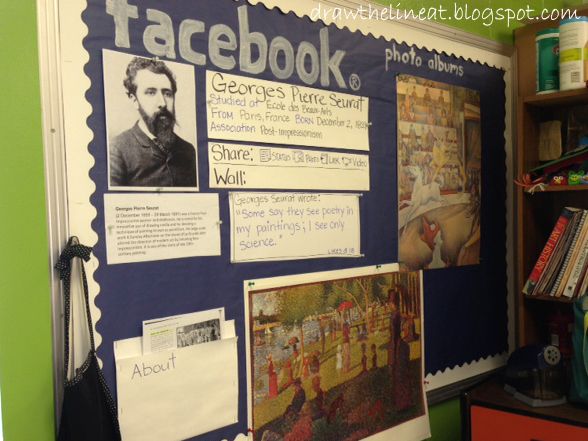 Georges Seurat.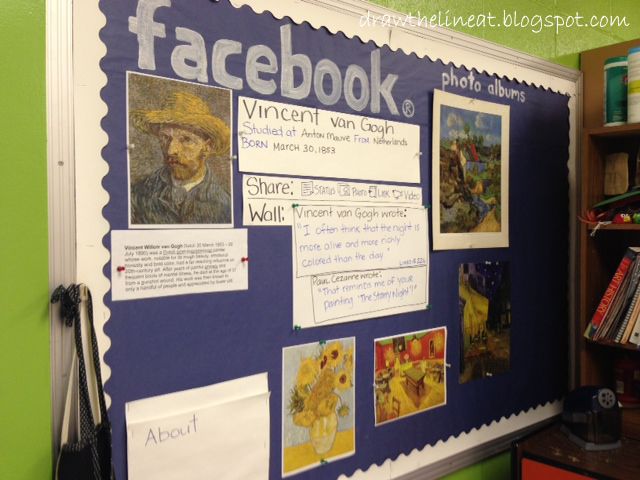 Vincent van Gogh.
Grant Wood.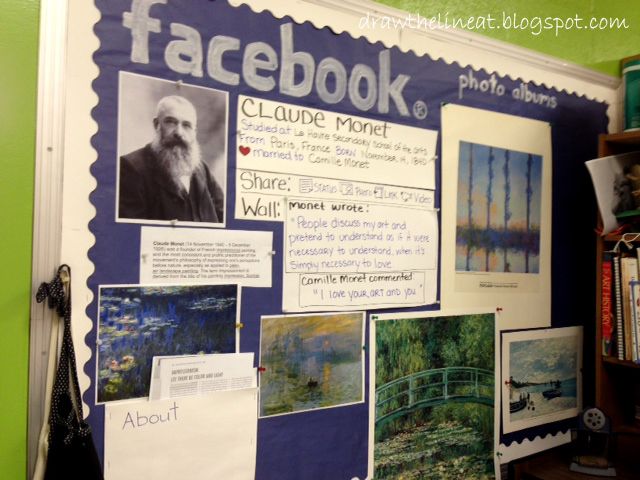 Claude Monet.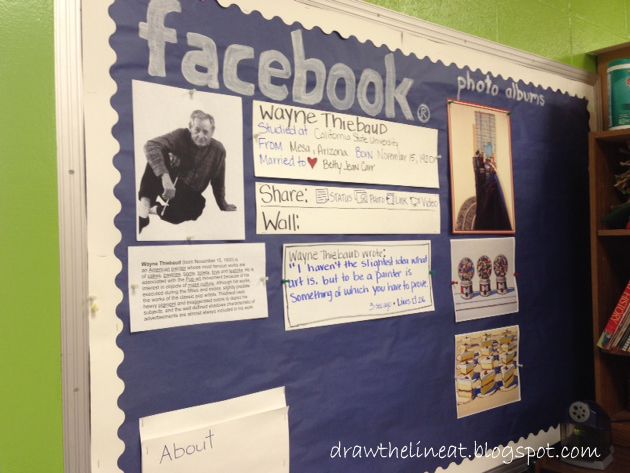 Wayne Thiebaud.
Wassily Kandinsky.
Such a fun way to introduce new artists to my students.