I saw //
this
// really beautiful pin last year.
My third graders have been studying the Impressionism art movement.
We just finished some Post-Impressionism Seurat portraits.
Now we've moved on to Monet.
On day one we start out by watching this video: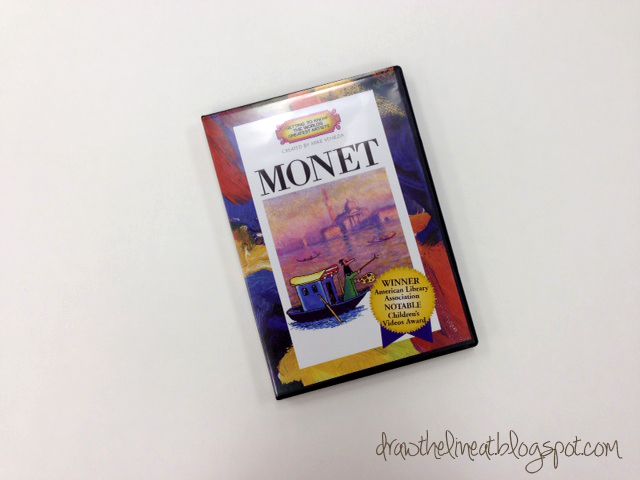 If you don't own //
all these DVDs
// I suggest you splurge and get them!
The kids love them!
(I secretly do too)
This project also calls for one of my favorite //
supplies
//.
You'll also need water and paintbrushes.
Next you'll need a large sheet of watercolor paper.
Encourage the kids to work quick and show brushstrokes just like the Impressionists.
(sorry for the sideways view)
Not gonna lie -- the student's watercolors turned out beautiful.
On day two you'll need 4 x 4 and 5 x 5 pieces of green construction paper.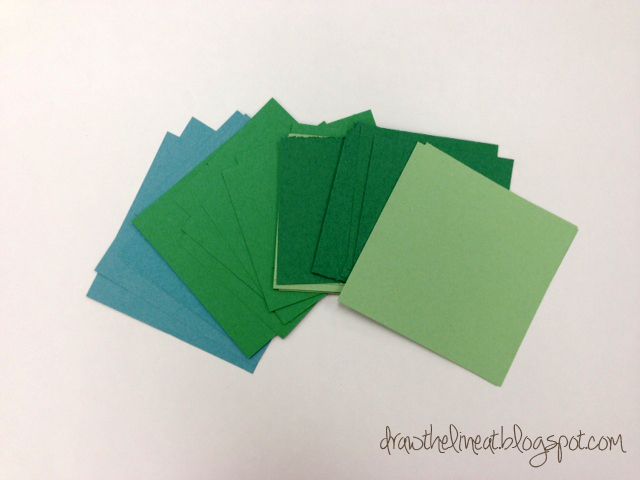 Cut out lily pads.
Add details with construction paper crayons and flowers with tissue paper.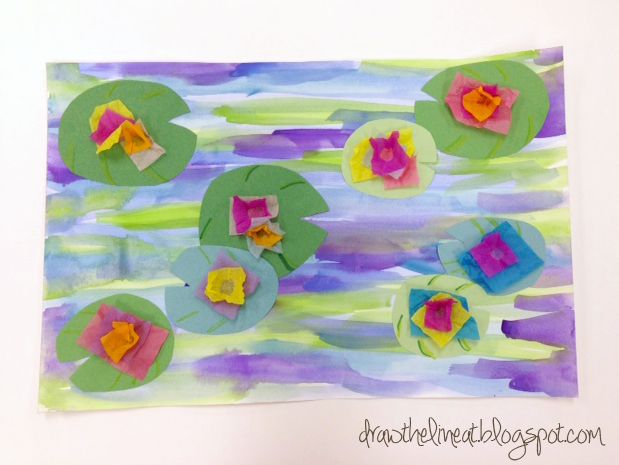 Crowd and eye pleaser.
Enjoy!