I was inspired by //
this pin
// several months ago.
The only problem was I wanted to do it with my first graders and it looked a bit hard for them.
I know some teachers are really opposed to tracers.
I am not one of them.
Sometimes we all need a little help.
We spent our first day talking lots about African animals, geography, and environments.
Let me just say this.
My first graders can really hold a conversation.
I love hearing them talk about the animals and hear their stories.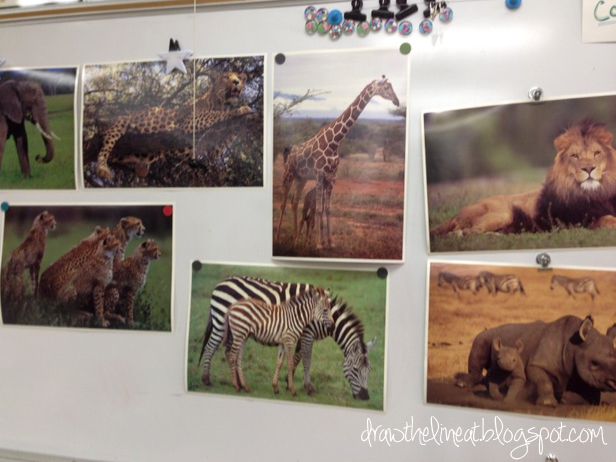 At the end of that first day we did a watercolor wash using one of my favorite //
supplies
//.
Tempera Cakes.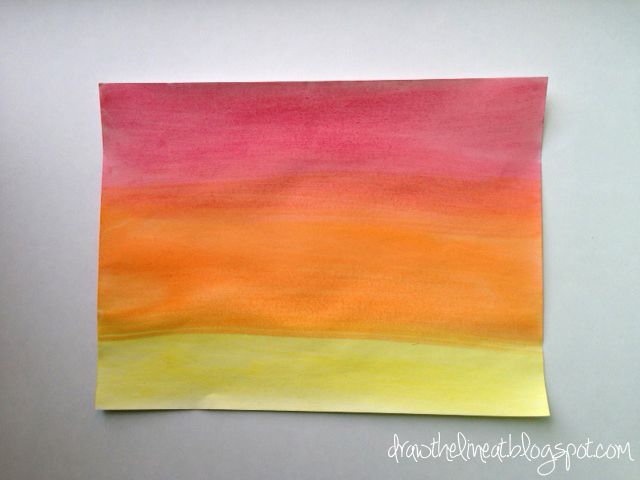 The goal was to create a sunset or sunrise.
We also worked a little on their color blending.
On day two we drew a horizon line on our paper.
Then we got to select what animal we wanted in our Serengeti.
We traced our animals so their legs were just slightly under the horizon line.
Some kids chose to do two animals...
but that was prefaced by:
the animals can't overlap
and
you had to leave room for a tree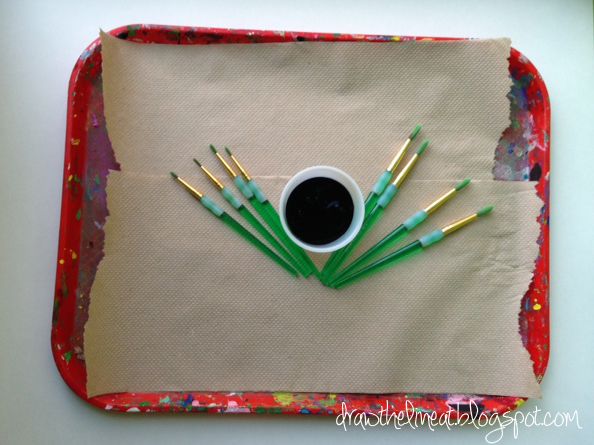 We used detail brushes to paint our animals SLOWLY.
Then we used medium brushes to paint the land.
We free-hand painted tree trunks with the medium brush.
And we added branches with the detail brush.
I showed them how to make leaves by dotting with the brush.
Now if you have time (which none of my classes did)...
you can add a border on one side of your artwork.
This can be done with a piece of cardboard using a printing technique.
I was so proud of these first graders and how amazing their artwork turned out.
And wow.
They have gotten SO many compliments.