I decided to cover it with my Kindergarten classes because we are doing //
Jump Rope For Heart
//.
Lots of good art targets to hit too.
Symmetrical Balance.
Overlapping.
Geometric Shapes.
Line Variety.
Day 1.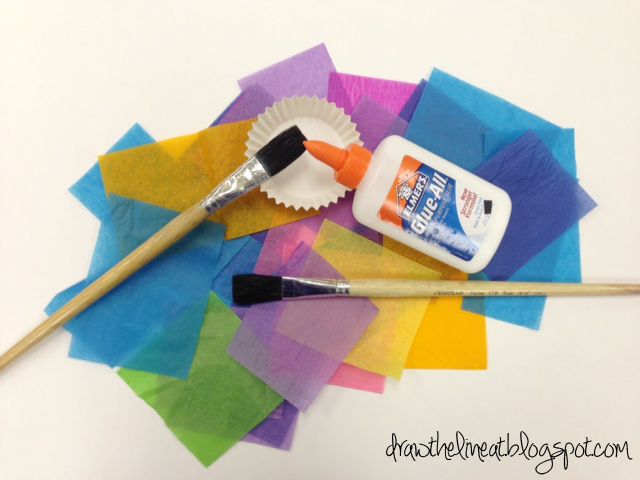 We took thirty minutes to cover a 9 x 12 white paper with different colors of tissue paper.
We talked about overlapping and there were lots of 'oohs' and 'ahhs' when colors changed.
I mixed glue and water into disposable dishes and gave each student a big paintbrush.
They painted the glue, laid tissue paper on top, then painted a coat of glue on top.
Ooh! Ahh!
Day 2.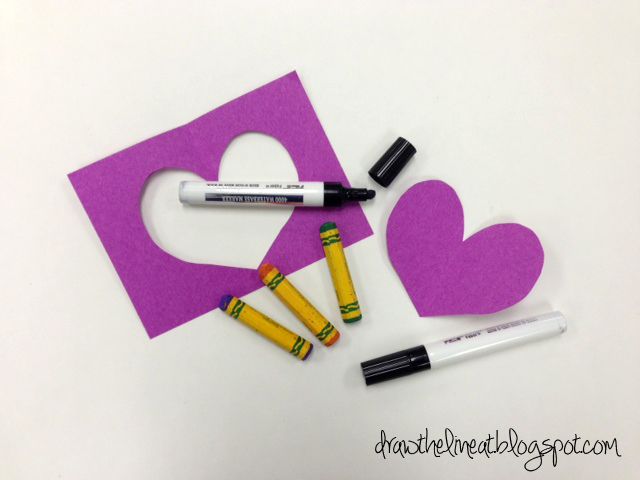 I handed out lots of colors of 4.5 x 6 paper.
We cut out symmetrical hearts and kept both pieces.
Glued them down onto our background.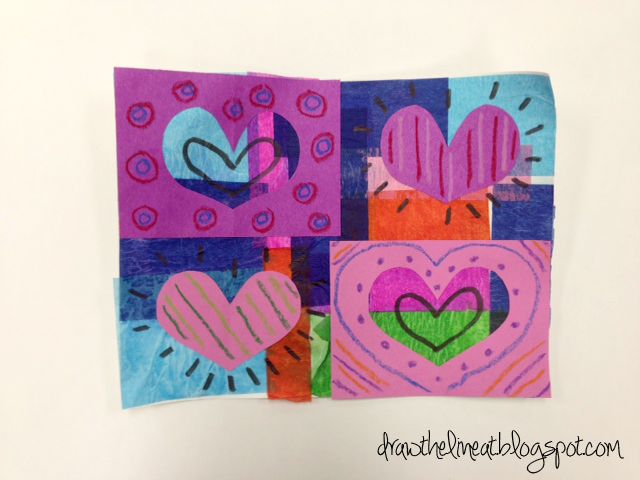 We used oil pastels and sharpies to draw more geometric shapes and lines around our hearts.
Joanna did some other neat things so make sure to check those out too!
I just love how colorful and unique they each turned out!