I'll use any excuse to play Christmas music in my room.
This lesson give me the perfect opportunity.
Second graders create these snow globes in just two days.
Day 1
Choose a 12 x 12 cool color background.
We tear up white construction paper and collage it on top to create our snowy landscape.
I handout tracer circles so the kiddos know where to make their drawings.
Winter items are brainstormed on the whiteboard
Music starts.
Drawings begin.
Day 2
We get out the construction paper crayons and colored pencils and begin coloring.
We pause part-way through coloring and cut our globe out.
Plus we add a base.
After the coloring is finished we get to the kid's favorite part.
GLITTER!!
My glitter ("snow globe snow") consists of:
Silver glitter paint, glitter, gold glitter paint, water, and some glue.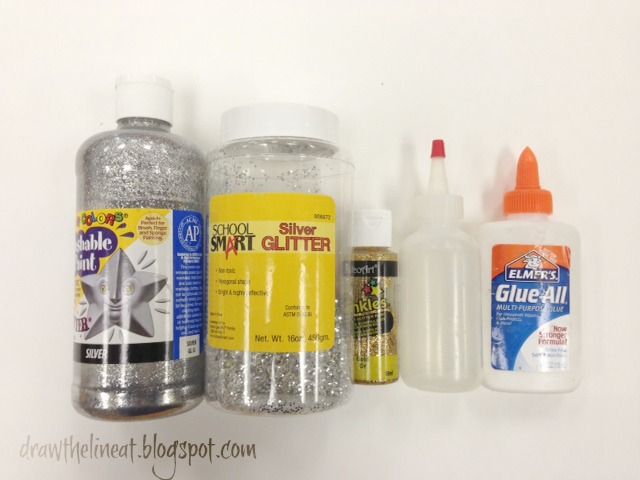 Mix together.
Paint on the globe.
When it dries you get something like this.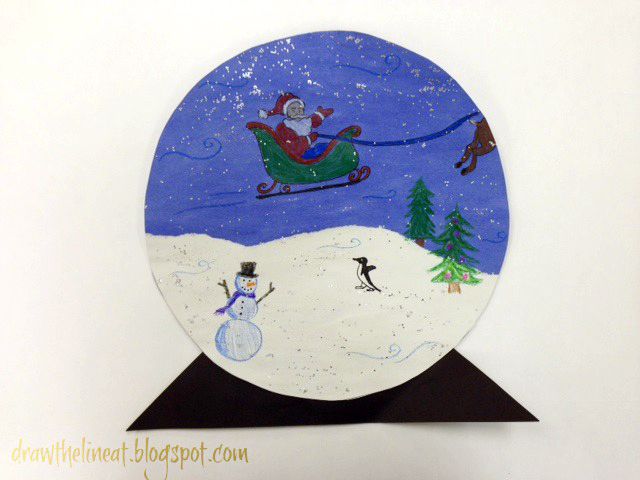 Ho Ho Ho!
Have fun!