Substitutes.
So far this school year I have perfect attendance.
I am actually mildly shocked that between kids chewing on pencils, sneezing into the non-existent tissues in their hands, and coughing everywhere except into their elbow that I am able to boast about a perfect record.
Last year at this time I was an incubator of bronchitis and mild pneumonia.
Pleasant.
I know.
That being said almost every free moment from the last five months was spent doing masters homework.
That means that so many things I want to do for myself and my art room have been put on hold.
Finally though I caught a break the last two weeks of school.
My masters classes were done and suddenly it felt like I had an abundant amount of time on my hands.
Hallelujah!
So I spent the time doing something that I have wanted to do for a long time.
Have you ever heard of a
Sub Tub?
I've seen a few pins for them.
But I knew I needed to make one that was perfect for me.
And here it is.
The tub is color coordinating to match everything that is already color coordinated in my classroom.
So, I will never ever be able to change my colors again. Ha!
I laminated construction paper for the grade level dividers.
I also stuck some cardboard dividers into the tub for extra support.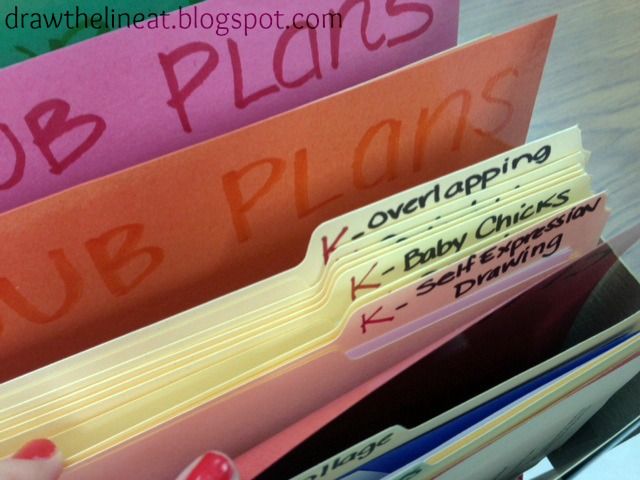 Then I grabbed some file folders.
I already had my sub lessons on hand, so I just started labeling the folders.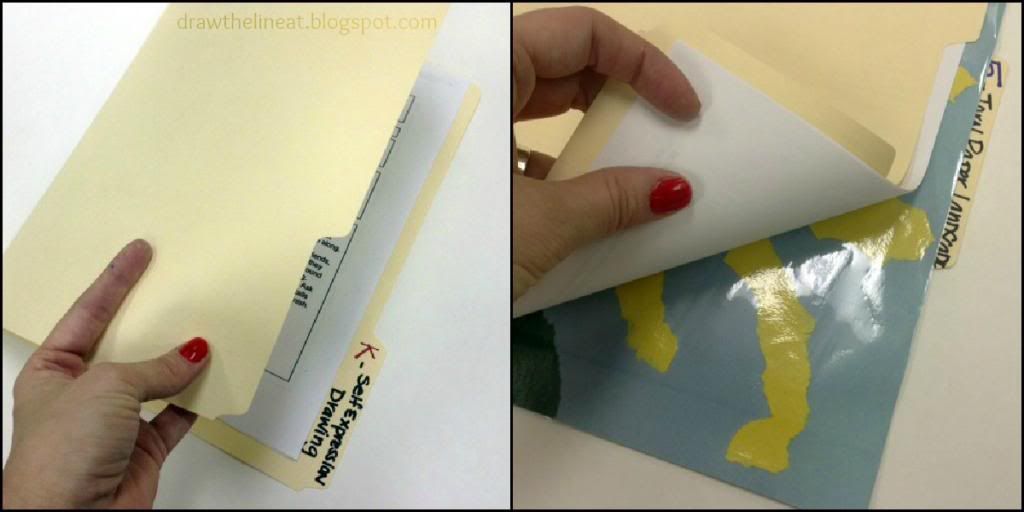 Each file folder has the lesson plan* and I tried to get examples in them as well.
The examples take a long time, so this will continue to be a process.
But I wasn't done yet.
I saw //
this pin
// and knew the tub would not be complete without it.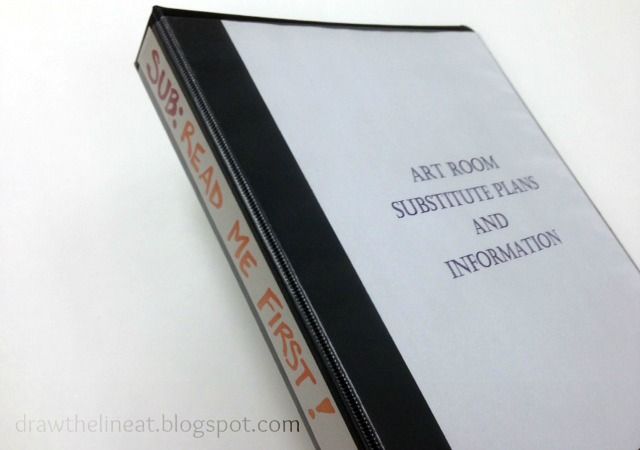 I started snapping pictures all over my art room and emailing them to myself.
In a word document I labeled and described every picture.
I want this substitute to feel like the teacher, not like the guest speaker.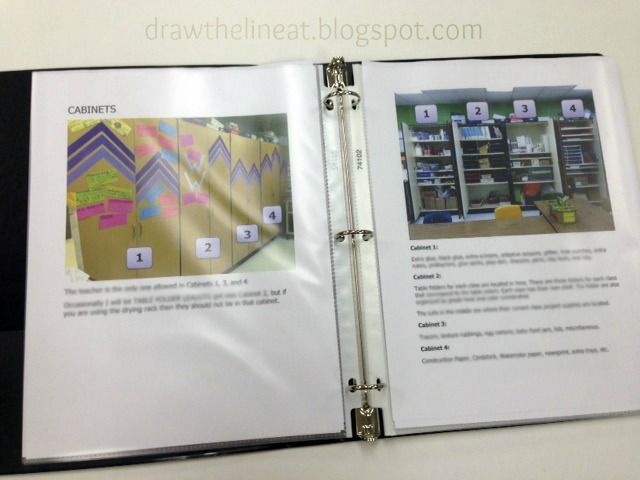 I probably gave a little too much information, but let's face it, no one wants to enter a classroom empty-handed.
These labeled numbers on the cabinet doors also appear on the lesson plans* that are located in the file folders.
I wanted the sub to be able to get the supplies on their own, so this was a must.
Hopefully this will keep me from working hours just to get sub plans ready.
Hopefully this will be helpful to any substitute who comes in.
Now all I have to do is break my perfect attendance record to see if it works.