So in the past week I have read several blogs who have uttered their disbelief that they are out of photo storage space.
I don't think we are actually out of space, because it is too much of a coincidence for us to have gotten this message right around the same time.
Especially when some of us have only been blogging for a year and others much longer.
Something isn't adding up.
I too joined the ranks of those who received this dreaded message from google.
There was no way I was going to pay.
There was also no way I was going to sacrifice my blog.
So signed up for a free Photobucket account.
FREE.
I thought I would post a tutorial of how this works since we sadly now have an extra step to add photos.
Remember.
We are visual people.
We need photos.
That is one of the main things that attracts me to other blogs.
So.
Without further ado...the tutorial.
First.
Sign up for a free account.
Once you are signed-up...log-in.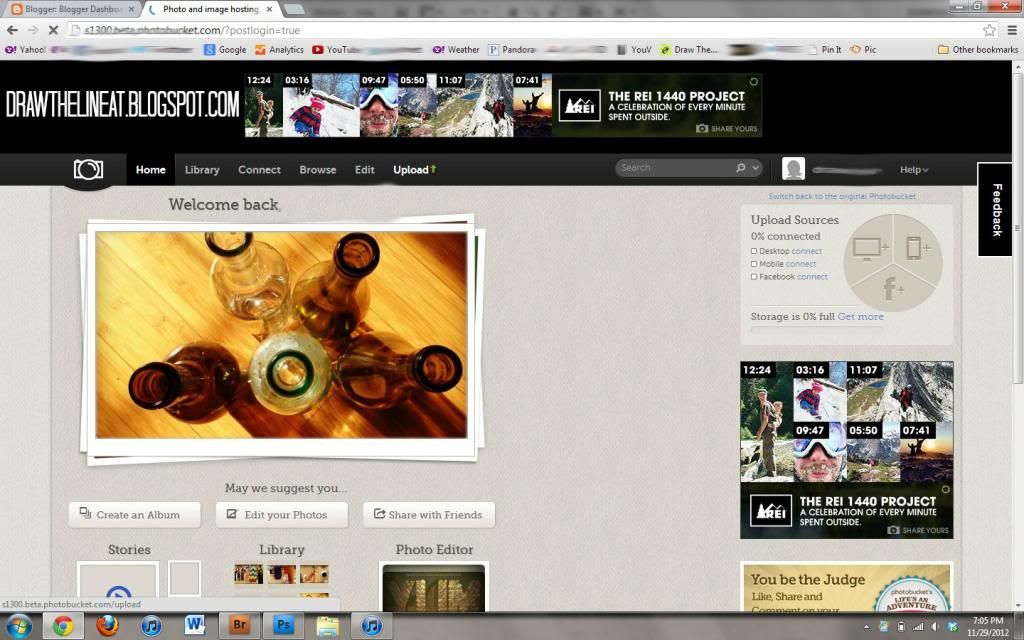 Second.
Click the "Upload" button and select the photo you want from your computer.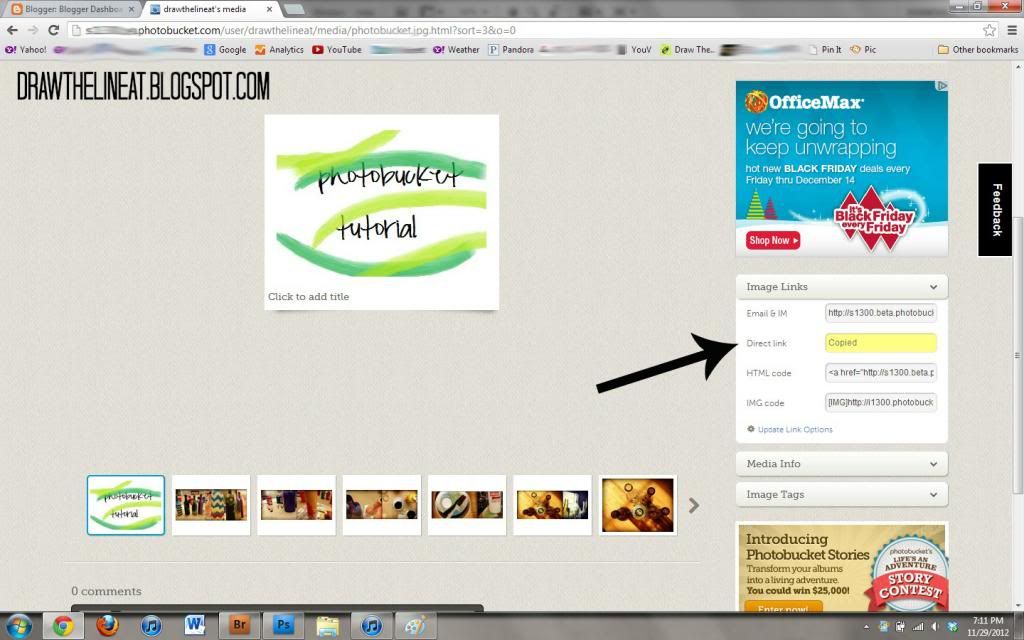 Third.
Once the photo is uploaded find it in your library on Photobucket.
On the right-hand side you will see a list of Image Links.
Click on the one called, "Direct Link".
It will automatically copy it for you.
Fourth.
In the blogger post dashboard click, "Insert Image".
A box will pop up.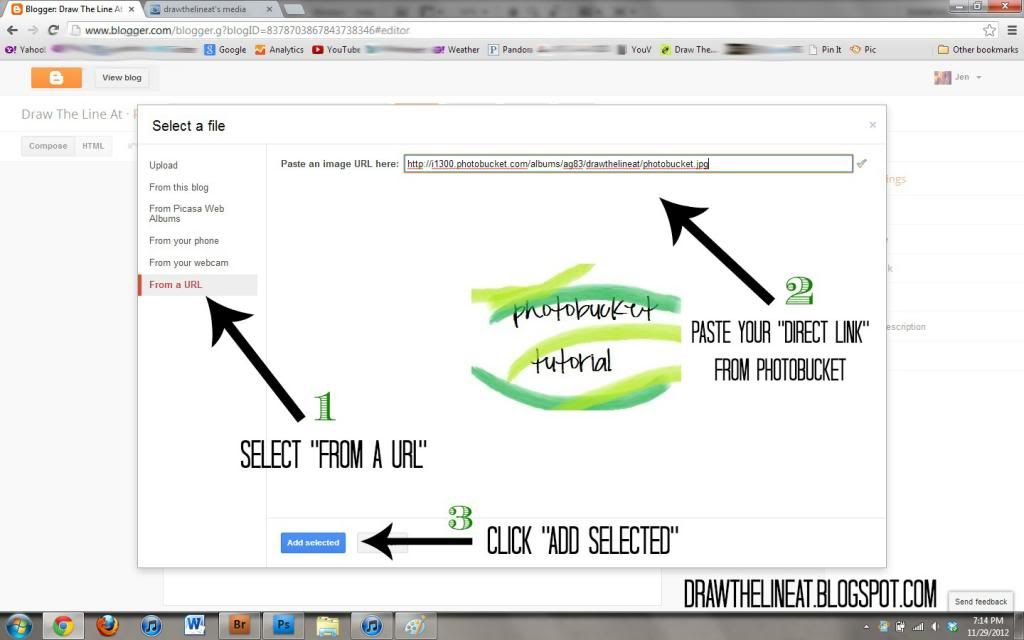 Fifth.
On the left-hand side click the option, "From a URL".
A box will appear at the top.
Past the "Direct Link" that was copied from Photobucket.
Your photo should appear in the white space once the Direct Link has been pasted.
Click the "Add Selected" button.
Your photo should appear in your blog post.
Hope that helps you all out.
Don't quit blogging.
One extra step is worth staying connected.